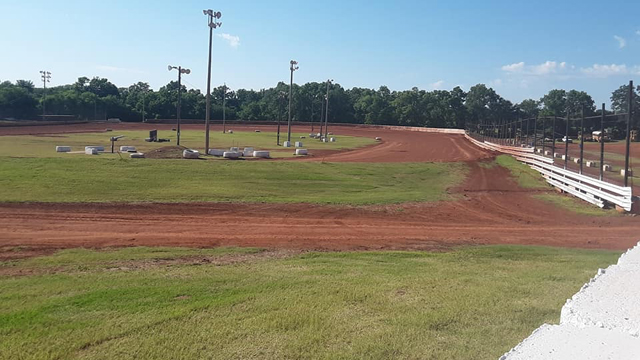 Tuesday, July 9, 2019
Meeker set to kick off Duvall's Mini-Tour
Cody Brewer and the staff at the Red Dirt Raceway are ready to welcome USRA Modifieds to Meeker, Oklahoma. Friday, July 19th's running of the Cowboy 100 Proof will be the first time Modifieds have competed on Red Dirt Raceway since Brewer re-opened the facility in 2017.
Track News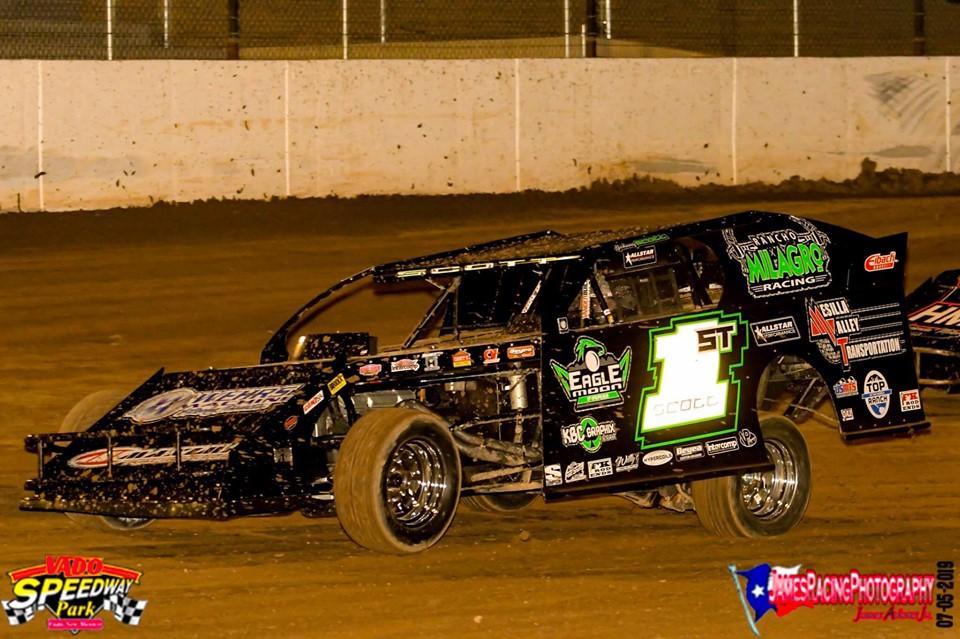 Tuesday, July 9, 2019
Johnny Scott Sweeps Weekend USRA Mod Action at Vado Speedway Park
Las Cruces, New Mexico (07/09/19) – 2018 United States Modified Touring Series (USMTS) Champion, Johnny Scott has made the most out of limited starts in 2019. First, he opened eyes across the Super Late Model world with an impressive showing in his debut in the division in early June at the Dirt Late Model Dream at Eldora Speedway. Now he's opening eyes with the stranglehold that he's had at …
Track News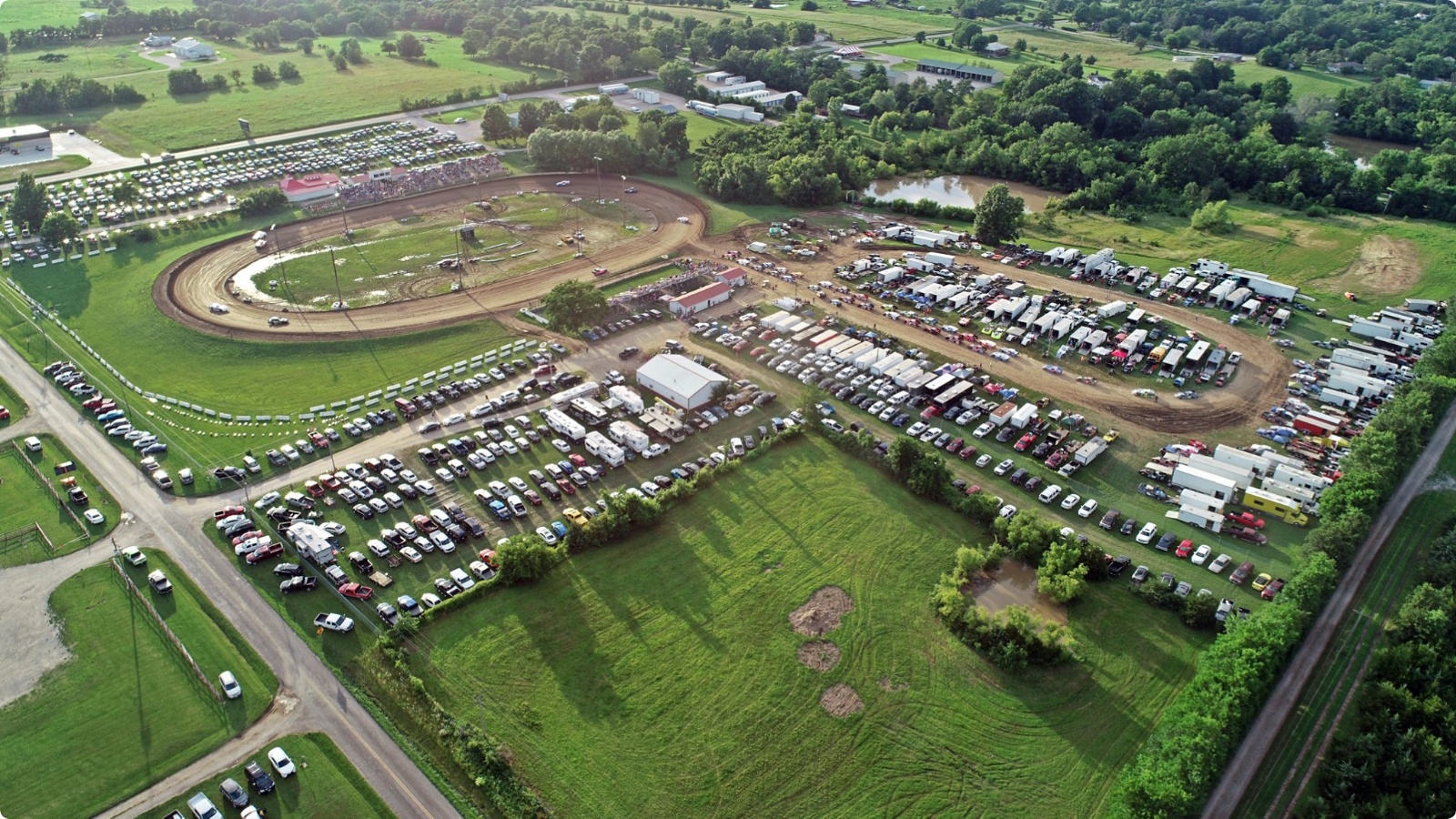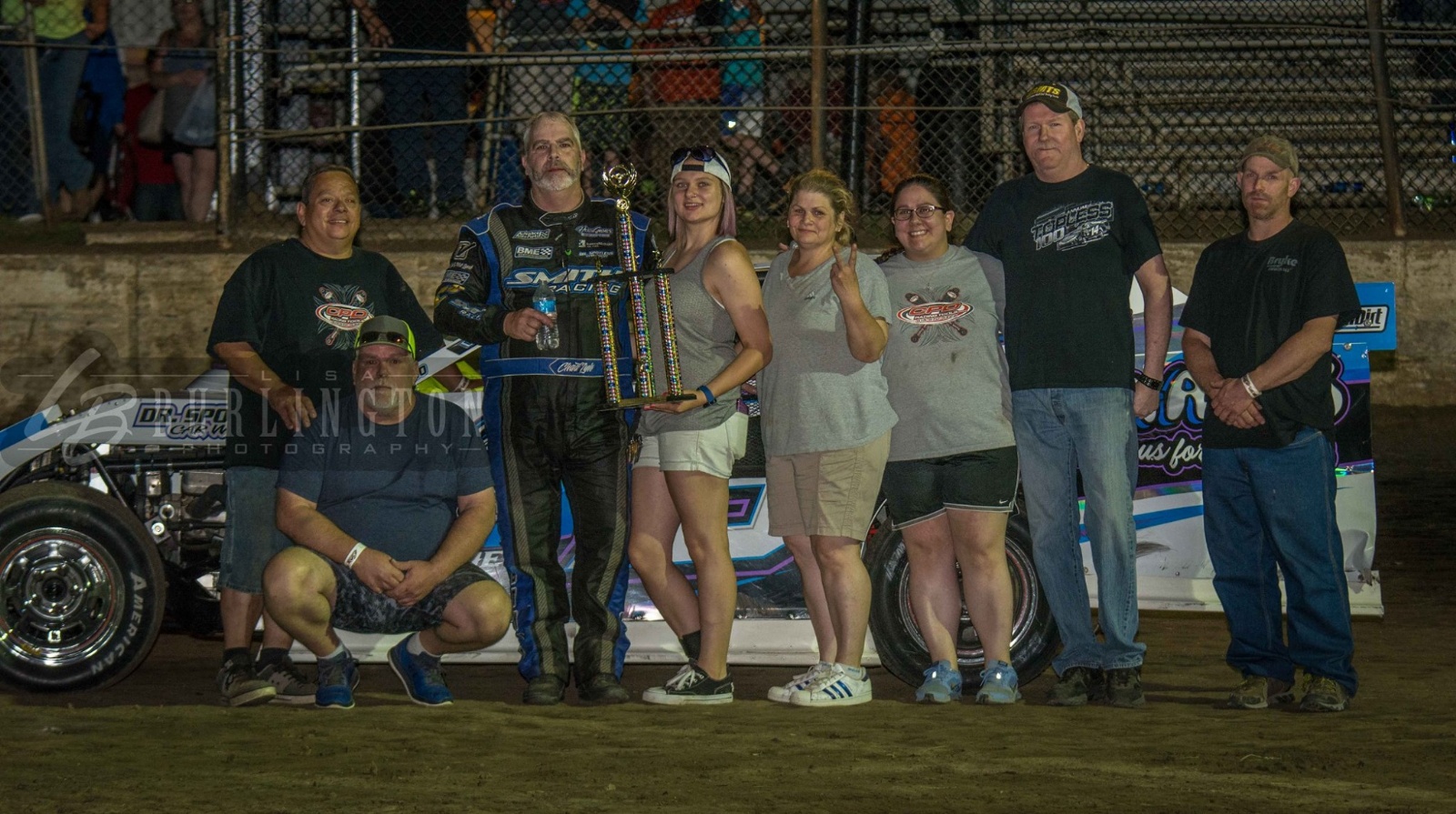 Saturday, June 1, 2019
Chad Lyle Wins $3,000 at Central Missouri Speedway
The Memorial Day weekend make-up events concluded on a steamy June night with 75 race teams on hand for competition at Central Missouri Speedway (CMS). Competing throughout the night were A-Mods in a 35-lap, $3,000-to-win special event, Pure Stocks in a $500-to-win special event, B-Mods, and guest class E-Mods with an extra $200 for the cars that raced as donated by Anthony Lane and Anthony's Chimney Sweep!
Track News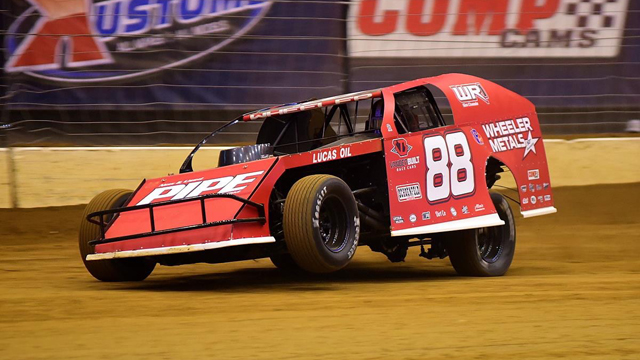 Tuesday, March 5, 2019
McKinney and Wheeler team up for King of America
With the King of America right around the corner another new driver has made his plans known to compete at Humboldt Speedway. Plainfield, Illinois standout Mike McKinney is looking forward to running the mega-event in Kansas, March 21-23.
Track News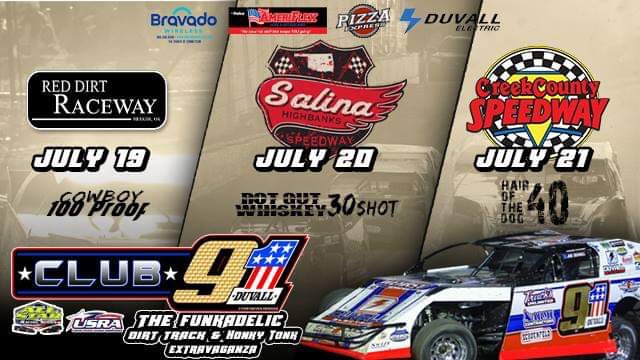 Friday, February 15, 2019
Duvall planning three race throw down for July
Recently, Claremore, Oklahoma's Joe Duvall put the finishing touches on a three race run he is promoting in July. Staying close to his sooner roots, Duvall is contesting them all in the state of Oklahoma. Dubbed the "Funkadelic Dirt Track & Honky Tonk Extravaganza" Duvall promises more than just a race.
Track News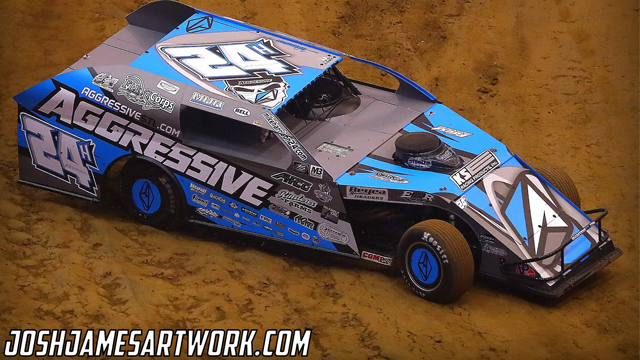 Friday, February 1, 2019
Harrison readies for Humboldt Speedway
Humboldt Speedway will again begin the season with the running of the 5th Annual G-Style Transport Battle at the Bullring, highlighting several of the best B-Mod racers in the country. With each passing year however, the Modified portion of the show has grown to become very formidable. Recently, Highland, Illinois racer Mike Harrison made his intentions known. He plans to debut at the southeastern Kansas oval during the February 28 through March 2nd event.
Track News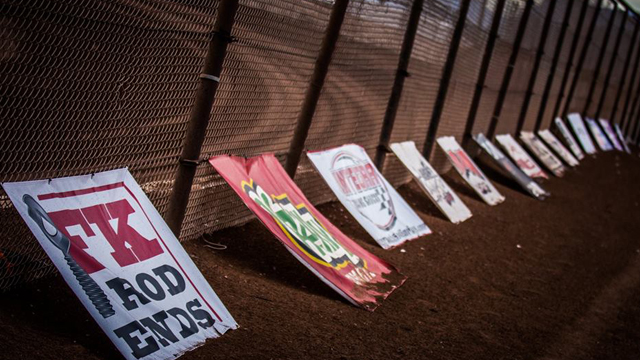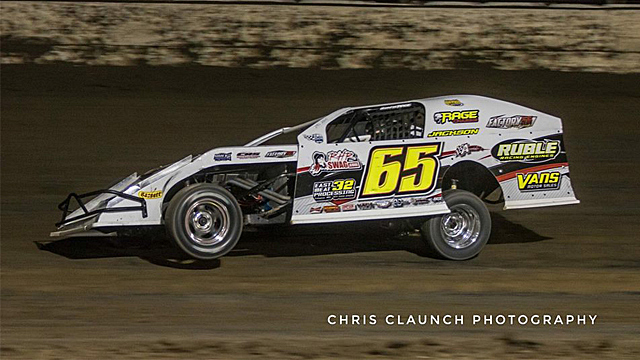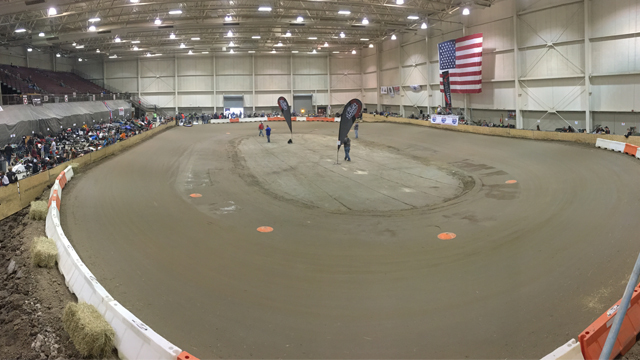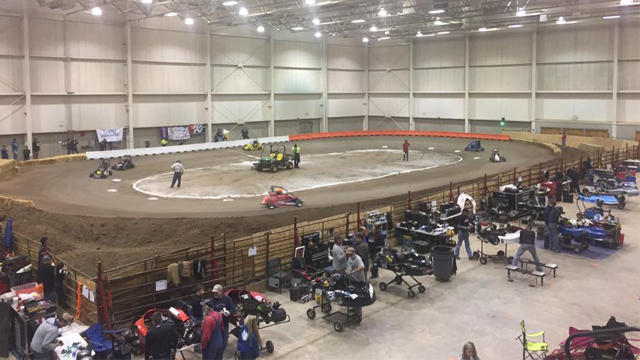 Thursday, December 13, 2018
Live coverage planned for Lowe Boats I-44 Winter Shootout
With the conclusion of the Gateway Dirt Nationals and the PRI Trade Show, RacinDirt has now turned attention towards a new event to close out the 2018 season. December 28 and 29 we're proud to team up with Brennon Willard and Kevin Greven to bring LIVE coverage of the 4th Annual Lowe Boats I-44 Winter Shootout.
Track News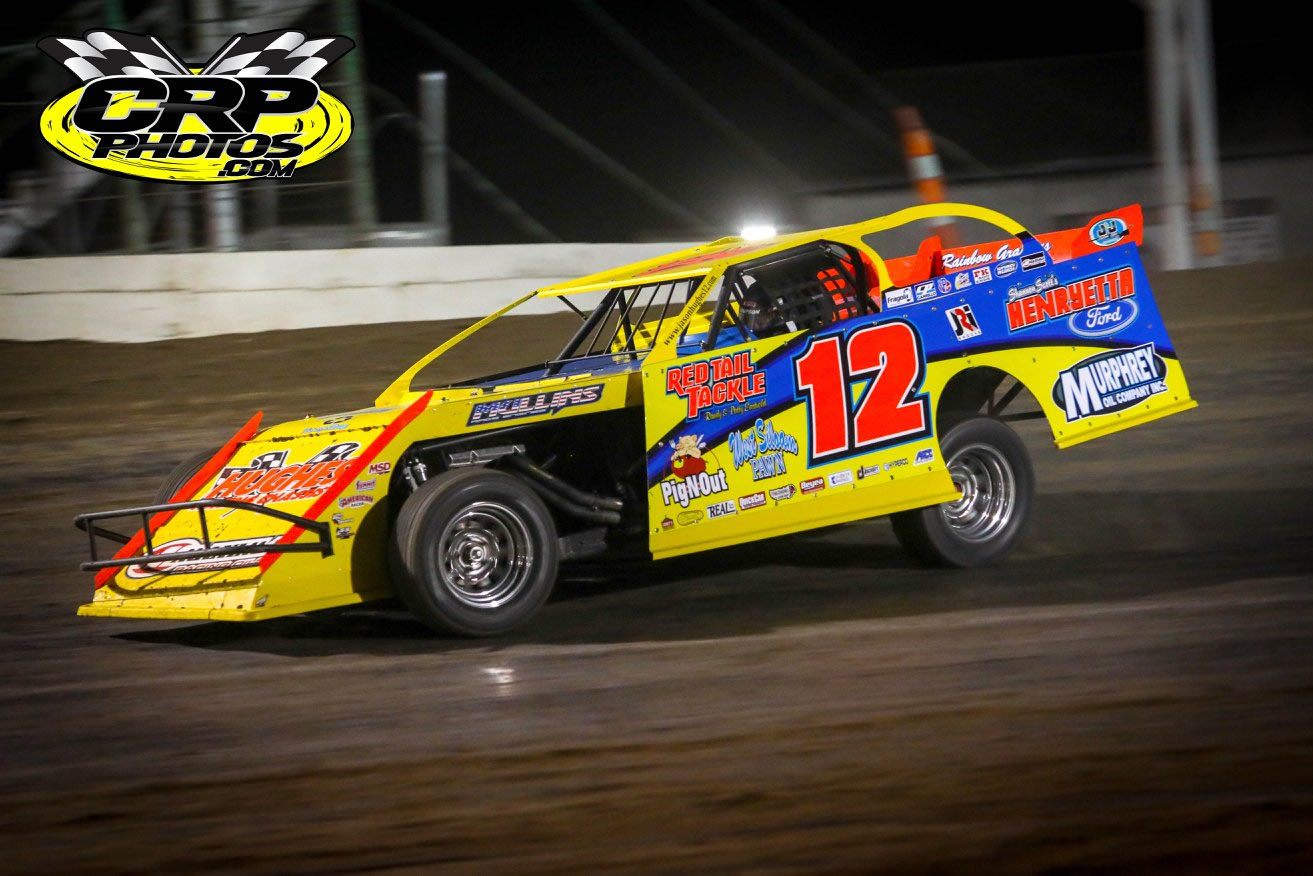 Tuesday, October 30, 2018
Jason Hughes Hustles to 39th Annual Spooker Victory
Westville, Oklahoma (10/30/18) – Jason Hughes overcame Mother Nature and a stout field of 41 Modifieds over the weekend to capture the top prize in the 39th annual Spooker in his Henryetta Ford #12 Murphrey Oil Company/ Red Tail Tackle/ Hughes Chassis/ Mullins Racing Engine Modified. The triumph was worth $2,500. The win was both his second of the year and his second of the season at the sprawling, clay …
Track News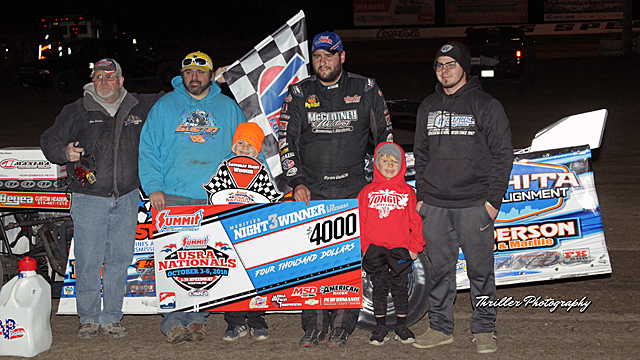 Monday, October 22, 2018
Gustin and Jackson roll to first USRA Nationals titles
Ryan Gustin and Kris Jackson each captured their first Summit Racing Equipment USRA Nationals titles in dramatic fashion Saturday night at the I-35 Speedway, winning their third straight main event to complete a sweep of the weekend.
Track News