Thursday, December 13, 2018
Live coverage planned for Lowe Boats I-44 Winter Shootout
By: Trenton Berry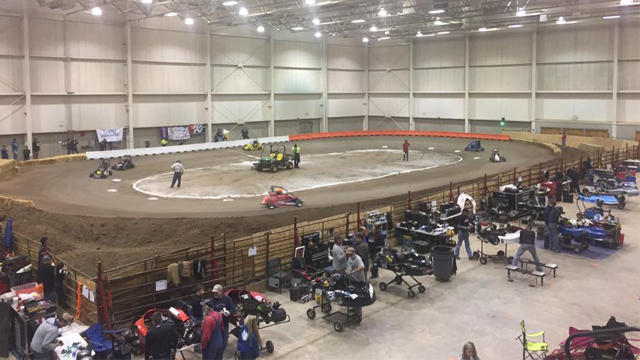 (Photo by: I-44 Winter Shootout)
With the conclusion of the Gateway Dirt Nationals and the PRI Trade Show, RacinDirt has now turned attention towards a new event to close out the 2018 season. December 28 and 29 we're proud to team up with Brennon Willard and Kevin Greven to bring LIVE coverage of the 4th Annual Lowe Boats I-44 Winter Shootout.
"Kevin and Brennon have hit on the one time of the year we aren't slammed with dirt Modified racing," said RacinDirt.com co-owner Trenton Berry. "They've both been great friends to us over the years and we we're all up for trying something new, so we're glad to be part of the event!"
Fans wanting to witness all of the action from their home can visit, RacinDirt.com/live, and the purchasing options will be available in the coming days.
There are several classes in action highlighted by the Pro Clone class paying $500 to win each night. Over 400 entries are expected. There will be complete shows in all divisions daily.
For fans with questions about the broadcast, please email racindirt@racindirt.com. I-44Shootout.com has all of the vent specific information and you can also search "Lowe Boats I-44 Winter Shootout" on Facebook to learn more as well.