Monday, August 20, 2018
The Inside Dirt: 2018 Volume 9
By: Chris Stepan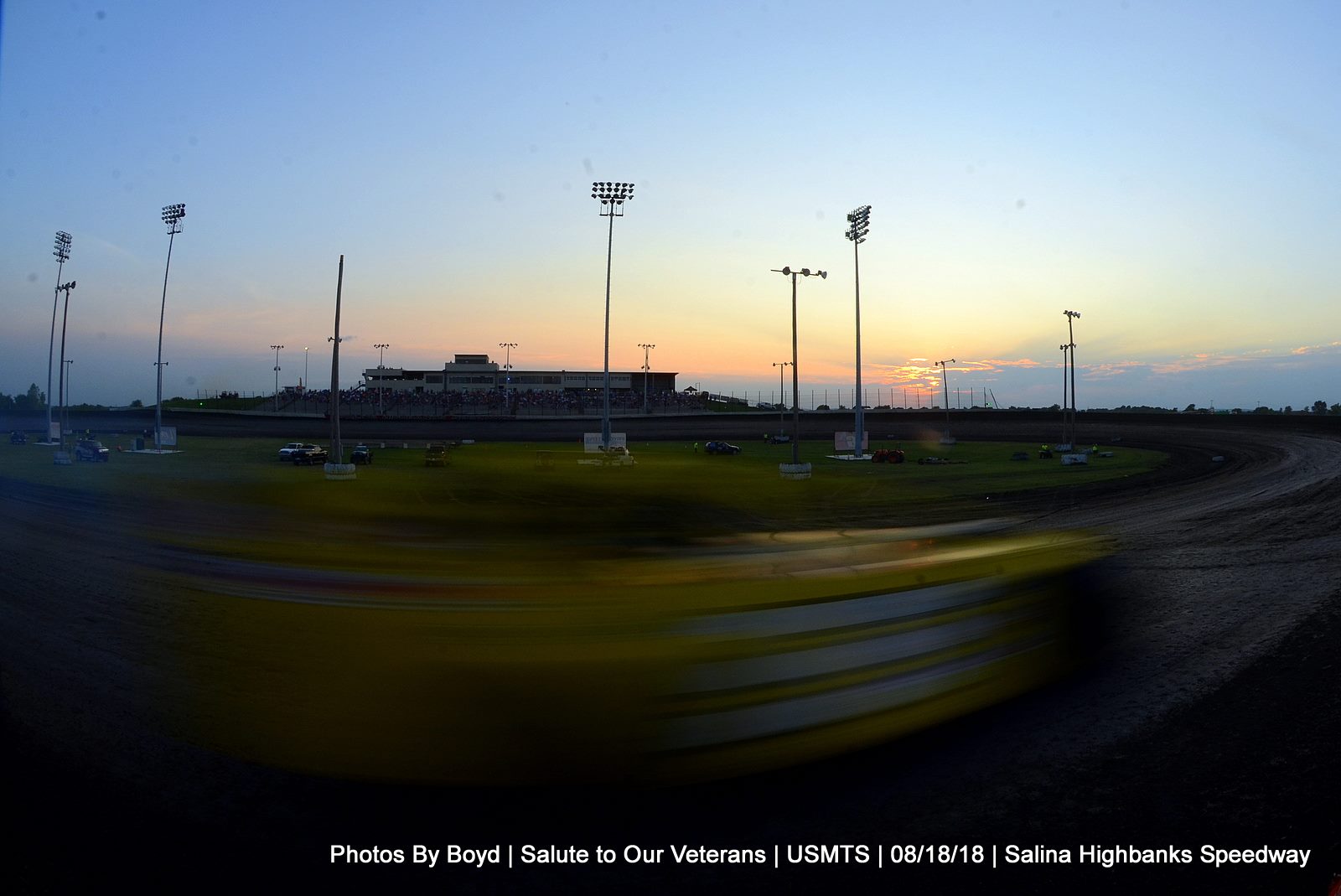 The Inside Dirt returns this week with a recap of the past two USMTS weekends, which have consisted of five events across Minnesota, Iowa, Kansas and Oklahoma, with a rain out in Missouri in there as well. Of the five events that were completed, Johnny Scott rattled off three wins, a runner up finish and was on his way to a fourth win until a flat left rear tire ended his bid. He did rally from the tail to finish sixth, so to say Johnny is in the driver's seat for the $50,000 USMTS championship is an understatement, because the Las Cruces, New Mexico driver shows no signs of flowing down with just seven points events yet to go before the championship chase wraps up.
The sheer dominance that Scott has shown during the second half of the season, really, the entire season, but how strong he has been over the last month has got to have the rest of the talent-laden USMTS road warriors, including his brother, shaking their collective heads and we head into the home stretch.
A few notable events over the past several weeks include Jake O'Neil's richest career payday after winning the 3rd annual Grant Junghans Memorial at the Lakeside Speedway in Kansas City this past Friday night. Jake had a white hot start to 2018 by winning a pair of USMTS events back in April and lead the points heading into the month of May, only to have any and every stroke of bad luck fall upon his team over the months of June and July. From issues with the car, to travel issues, to having the generator on the hauler malfunction so as not to be able to unload the car at a race, to having his hauler break down and having to rent a truck to use for a month just to get from track to track. To say its been a trying time for the O'Neil team would probably be putting it mildly, so for him to not only win the Grant Junghans Memorial, but to do it from his 13th starting spot and to pass recently untouchable Johnny Scott in the process, was not only a huge win for the team, but an emotional one as well, and one that was needed to keep the team's morale up throughout the dog days of summer.
The Grant Junghans Memorial is obviously a very important event on the USMTS schedule, not only because it is the richest one day Modified event in the country, but as a former USMTS Rookie of the Year and multiple event winner, Grant was a big part of the USMTS family and the event means a lot of the competitors, staff and everyone involved, so far Jake, who stayed with the Junghans family one summer when he was racing Late Models several seasons ago, to win it, made the night that much sweeter.
Aside from O'Neil's memorable Grant Junghans Memorial victory and Scott's dominance, several other story lines that have appeared over the last couple weekends include:
* Dan Ebert and Brady Gerdes running 2nd and 3rd at the event at I-94 Speedway in Fergus Falls a week ago. Ebert, who gets around I-94 as well as anyone, gave Johnny Scott all he wanted and more as they battled tooth and nail for the lead throughout the entire event with Gerdes charging from 14th to 3rd at the end as well. It was a very strong run from the Minnesota contingent.
* Terry Phillips racing to his first USMTS win in over 2 years, when he got the job done at Mason City Motor Speedway last Sunday night. The win was big for TP, who has had a sub-par season by his standards and equally as big of a win for GRT Race Cars.
* The Arkansas duo of Tyler Wolff and Trevor Latham continuing their solid seasons with solid showings at Lakeside and Salina this weekend. Wolff ran 8th at the Grant Junghans Memorial and then backed it up with a 4th place run at Salina, while Latham charged from 27th to 14th at Lakeside and ran 7th at Salina after completing the worst-to-first feat in a heat race earlier in the night.
* Lucas Schott's consistency over the last few events: The Chatfield, Minnesota driver never finished outside of the top five in his last 4 USMTS starts prior to Salina on Saturday, where he was leading the race early only to have a part failure take him out of competition, or his top five streak would have more than likely continued.
* Cade Dillard's return to Modified racing. Cade borrowed a Zane Ferrell owned MB Custom and made the trip to Lakeside and Salina for the weekend after his Late Model plans were washed out. He ran 5th and 6th in his first two Modified starts since June.
And that is this week's Inside Dirt.