Thursday, July 5, 2018
Kyle Beard Bags All Star Modified Win at Greenville
By: Ben Shelton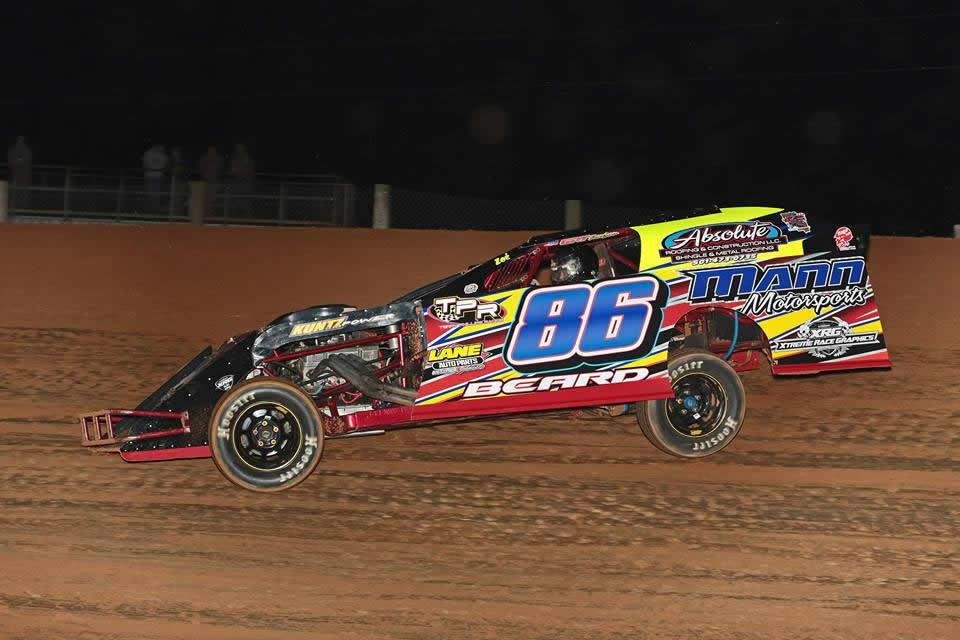 Trumann, Arkansas (07/05/18) – A talented field of competitors along with the tricky gumbo surface at Greenville Speedway was no match for Kyle Beard on Saturday night. Beard piloted his Shawn Mann Motorsports #86 Gary Beard Trucking/ GRT/ Kuntz & Co. Racing Engine Modified to Victory Lane with the All Star Modified Series.
"Work has been really busy, and this season it's kept me from racing as much as I normally do," Beard commented. "We've had a lot of success in the Modified division at Greenville Speedway, and Saturday was another great night for us. I really appreciate everyone's hard work to give me a fast car, and it's always nice to get your first win of the season."
After almost a month removed from the driver's seat Kyle Beard returned to action on Saturday night competing in the Open Wheel Modified ranks for the All-Star Modified Series sanctioned event at Greenville Speedway (Greenville, Mississippi).
After starting the night off with a heat race victory, Beard led every lap of the 30-lap feature to capture his first win of the season and a $1,500 payday.
Spencer Hughes, Drake Findley, Bobby Allen, and Brayden Proctor rounded out the Top-5 finishers.
Full results from this event are available at www.GreenvilleSpeedway.net .
The team is currently unsure of when their next event will be. Keep your browsers pointed to www,KyleBeard86.com for the latest team updates.
Kyle Beard would like to thank his sponsors including Gary Beard Trucking, Terry Phillips Racing, Black Diamond Race Cars, Absolute Roofing & Construction, Xtreme Race Graphics, Schoenfeld Headers, Real Racing Wheels, ROCKHARD Powder Coating, Team 5 Enterprise, O.H. Hendricks' Sheet Metal, Kuntz & Co. Racing Engines, and MSRMafia.com Marketing Services.
For more information on Kyle Beard, please visit www.KyleBeard86.com .