Tuesday, May 8, 2018
The Inside Dirt: 2018 Volume 5
By: Chris Stepan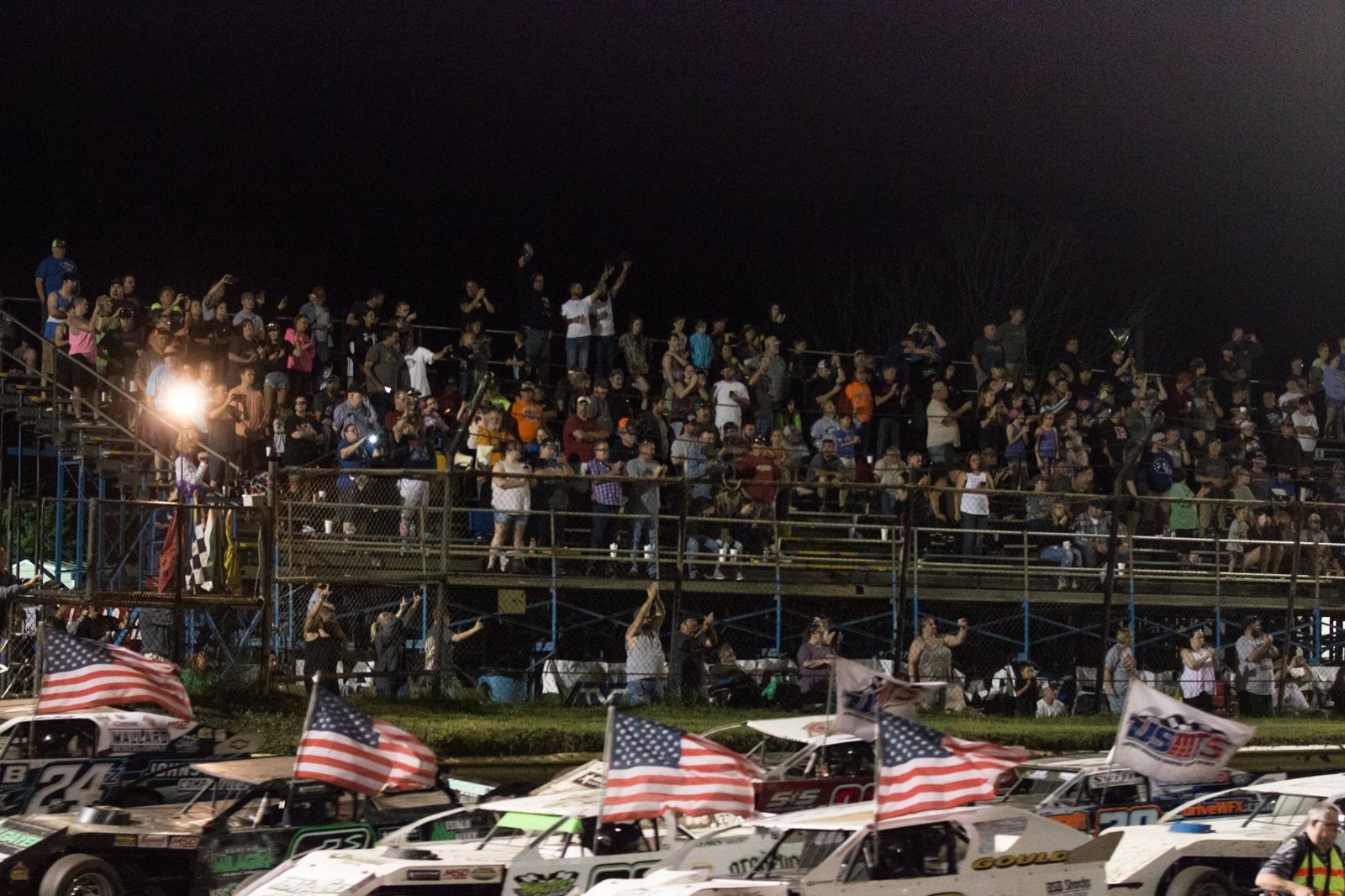 (Photo by: Tyler Rinken)
The USMTS kicked back into action these past two weekends with six events scheduled across West Texas, Arkansas and Oklahoma. Although the event in Little Rock, Ark was rained out, the other five events went off without a hitch. Here are some tidbits from the past two weekends of action…
First thing's first since it's the most fresh on my mind… Congrats to Joe Duvall on pulling off a hell of a show at the tiny Creek County Speedway just outside of Tulsa, OK this past Sunday night. Duvall was the mastermind behind the USMTS first evet stop at Creek County and after the 40-lap, non-stop event that produced a great race, the crowd was buzzing about making the event even bigger and better next year. It was so refreshing going into Sunday's show that everyone was so excited about the event and no one was wrapped up in the labors of travel, the heat, the competition etx, which is what we all sometimes get caught up in. Kudos to everyone involved.
Lucas Schott kept his great season rolling along as he picked up a pair wins during the last five events and lead the first two thirds of the Creek County event as well. As noted, Schott and the Mike Wedelstadt team have had a great start to the season and don't show any signs of slowing down.
Zack VanderBeek got back to his winning ways this past Saturday night with an improbable last lap, last corner pass on race long leader Rodney Sanders as the duo headed for the checkered. Sanders lead a majority of the second half of the race before VanderBeek went to the extreme high side of the track and challenged Rodney over the final few laps. A green-white-checkered dash set up the final outcome of the event, where VanderBeek again went top shelf and rolled alongside Sanders as they entered turn three, only to turn under Rodney coming out of turn four to snatch the victory in dramatic fashion.
Speaking of Sanders, he rolled to his 80th career USMTS victory at his home track in Amarillo, TX last Saturday night. Sometimes a little 'home cookin' is exactly what a guy needs to get back on track and after his dominating performance at Route 66, I would expect him to be in the hunt to win each and every night that the series competes going forward.
Jake O'Neil continues his consistent season and will take the USMTS point lead into the Minnesota swings coming up here in several weeks. O'Neil was forced to rally from 26th and came home with a 3rd place finish on Saturday night in Poloca, OK, but also not finished outside of the top 6 in a USMTS feature since falling out of the King of America back in mid-March. Since the King, Jake has rolled off a pair of wins, a second place finish, four third place runs, a fourth and a pair of sixth places during the last ten nights. Talk about consistency.
One other shout out I felt worthy this week was to Adair, Oklahoma racer Nathan Hagar. Nathan competed with the USMTS for the first time over these last five events and won a heat race, posted an 11th place finish and even flipped his #55 over at Enid, only to come back six days later for more. It's always great to see a 'regional' racer do well on tour when he gets that chance to run with the best of the best.
This weekend coming up will see the USMTS travelers get a much needed weekend off before embarking on a 2 week trip to Minnesota, Wisconsin and Iowa for the first times this season.
Now that you have The Inside Dirt on the events across Texas and Oklahoma, we will be back with you after the Memorial Day weekend swing is in the books.