Monday, March 19, 2018
B-Mod Bedlam pre-entry deadline extended to March 23rd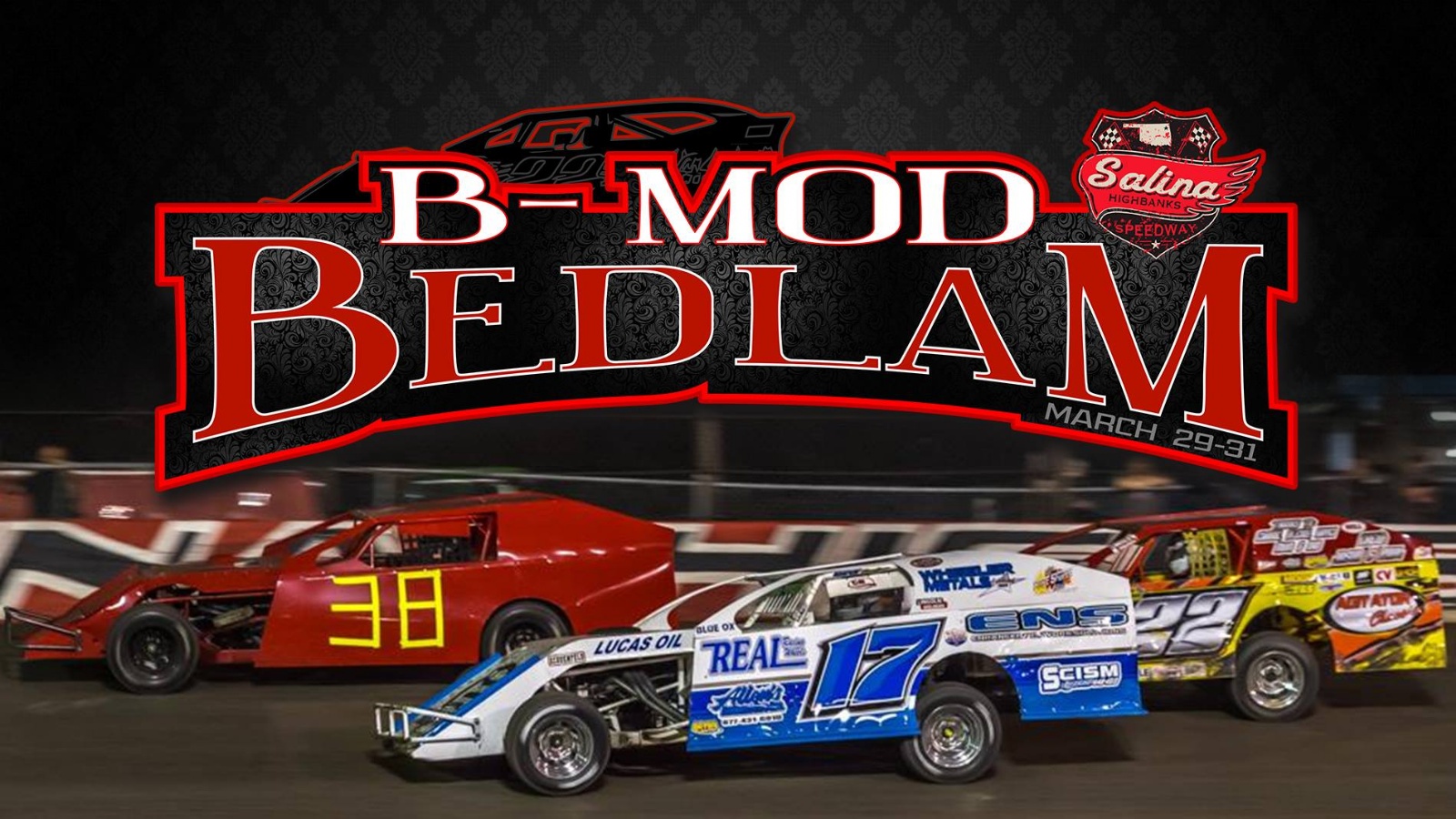 Officials at Salina Highbanks Speedway have decided to extend the pre-entry deadline to Friday, March 23rd. Entries received by or postmarked March 23rd will be accepted at the original entry fee of $100. Any entry received after that date will be $125. The pre-entry only requirement has been dropped also, and entries will be accepted at the track on race day.
The Inaugural B-Mod Bedlam is slated for Thursday, March 29th through Saturday, March 31st. A rain date is reserved for the following weekend, Thursday, April 5th through Saturday, April 7th. Saturday's A-Main will pay $5,000 to win and $400 to start. The entire Saturday A-Main purse is $21,400 with drivers finishing second through fifth earning $3,000, $2,000, $1,500, and $1,000, respectively. The entire purse can be viewed on the entry forms included below.
Only Saturday participation is required to qualify for the Inaugural B-Mod Bedlam A-Main. However, competitors are encouraged to practice on Thursday and race in Friday's ARMI B-Mod Duels, which will pay $500 to win and $60 to start. The top 40 drivers in heat race passing points will qualify for one of two A-Mains, and the winner of each will earn a provisional into Saturday's A-Main. A blend of five rules packages will be allowed for the mega event that will offer an unprecedented one-day race payout in B-Mod competition. RacinDirt.com is planning to carry both nights of racing live for those fans that cannot attend.
Entry form available and additional information at the link below:
http://www.salinahighbanksspeedway.com/rules/