Friday, March 9, 2018
United States Modified Touring Series Thunders into Magnolia this Sunday Evening
By: Ben Shelton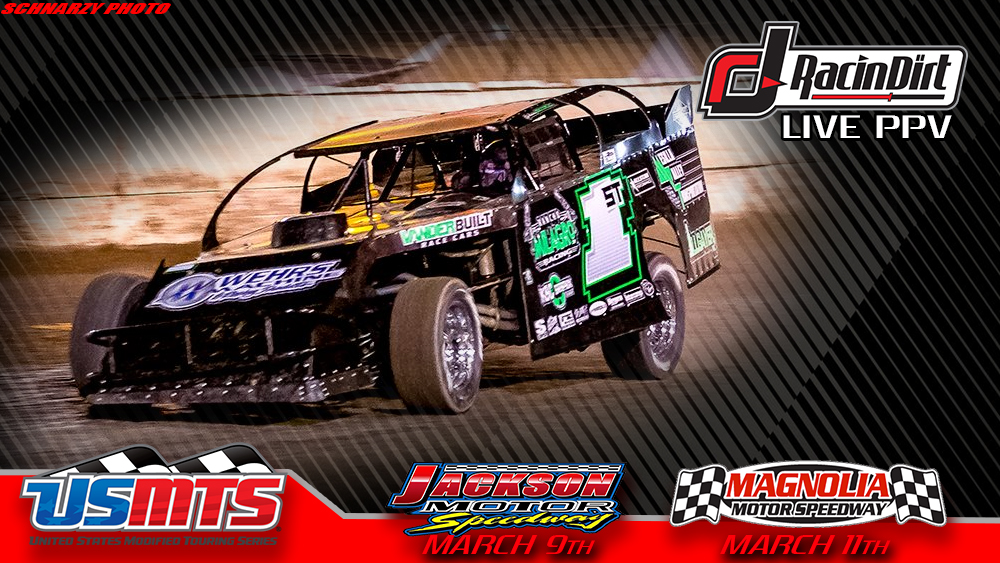 Columbus, Mississippi (03/09/18) - For the first time ever, the stars and cars of the United States Modified Touring Series will thunder into Magnolia Motor Speedway this Sunday, March 11.
The action reaches a boiling point on Sunday, March 11, as the meanest machines in America make their maiden voyage to the legendary Magnolia Motor Speedway in Columbus for a wheel-to-wheel showdown at "The Mag" with four classes in action including NeSmith Late Models ($700-to-win/$60-to-start), Late Model Sportsman ($400-to-win/$40-to-start) and Factory Stocks ($300-to-win/$40-to-start).
The pit gate opens at 1 p.m. and spectator gates open at 3. Hot laps start at 4:45 and the green flag waves at 5:15. Grandstand tickets are $20 for adults, $15 for seniors and military, $10 for juniors ages 11-16 and kids ages 10 and under are free.
Speedzone Park will be an additional $20 for the parking spot PLUS everyone in the vehicle must purchase grandstand pass(es).
Pit passes are $35.
The Magnolia Motor Speedway is a 3/8-mile dirt oval located near the intersection of US 82 and US 45 (take the Macon/Meridian exit off US 82).
While this weekend marks the first events of the season for the USMTS Hunt for the Casey's Cup national series, three races are complete in the Summit USMTS Southern Series. On the strength of his back-to-back victories at the South Texas Speedway in Corpus Christi, Johnny Scott is the points leader over Dillard by 11 markers (288 to 277).
Rookie Ethan Dotson, who notched his career-first USMTS win on Friday at the Kennedale Speedway Park, is third with 268 points, followed by two-time USMTS national champion Rodney Sanders (248) and "Big Daddy" Joe Duvall (235). The rest of the top 10 spot belong to Jon Mitchell (235), Zane Ferrell (223), Carlos Ahumada Jr. (218), Bryan Rowland (216) and Logan Robertson (204).
In the Grant Junghans USMTS Rookie of the Year points, Dotson leads Ferrell by 45 points (268 to 223). Ahumada is third with 218, Bo Day sits fourth with 188 points and Manuel Williams II is fifth with 184.
For more information, please call Johnny at 662-574-2572 or Track at 662-240-3478 or visit the track website at www.MagnoliaDirt.com.