Tuesday, February 6, 2018
Battle at the Bullring entry nearing deadline
By: Ryan Whitworth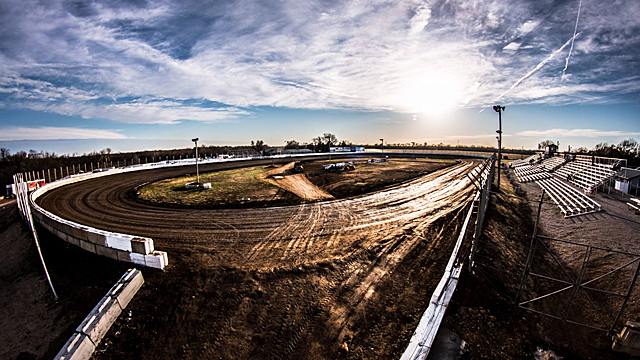 (Photo by: Tyler Rinken)
Battle at the Bullring IV Driven by G-Style Transport and Powered by Yeoman Race Engines will once again be held at the Humboldt Speedway March 1st-3rd. This year's winner will collect a $8,500 payday after winning Saturday nights A-main. Adding to the normal action there will also be a B-Mods Fast Shafts Race of Champions, to be held on Thursday night. Another new venue for the fans to watch will be the Out-Pace Racing Products Race of States, where a selected few drivers that have raced in all 3 battles will represent their State on Friday night.
Also headlining the action packed bullring will be the Nascar Whelen Modified Series which will be a sanctioned points race. The race will be a one of a kind though as is will have the same open formatted rules where the open wheel modifieds will pick the sanction body rules they want to run by. IMCA Modifieds, USRA Modifieds, NCRA Modifieds and UMP modifieds are all legal. Drivers must choose what set of rules they want to run by before the night starts and they must be completely legal to the chosen sanction body. No mixing of rules and no changing of sanctions after qualifying. $1,000 to win each night.
Ernie Leftwich, series director for MLRA, will be the race director of this event and will be an excellent addition to our staff for this event. Missy Holman also from the MLRA staff will also be joining us this weekend and operate the transponders used all weekend by both divisions.
Drivers, please log onto HumboldtSpeedway.com and click the rules link. Then click on Battle 2018, Fill out the entry form and get them sent in as this will help the Pit Shack line. Deadline to enter this race is Feb 15th.
Contingency products so far will be hard charger awards to be given out by Out-Pace Racing Products in all 3 of the modified features and all 4 of the bmod feature winners.
Fast Shafts will be giving out a new steel driveshaft to the B-mod champion.
Many other contingency products will be handed out from great partners such as Allen's Automotive, VP Race Fuels Heartland, and Boubin tire and Real race Wheels.

All 3 nights of action will be live on ppv from Racindirt.com