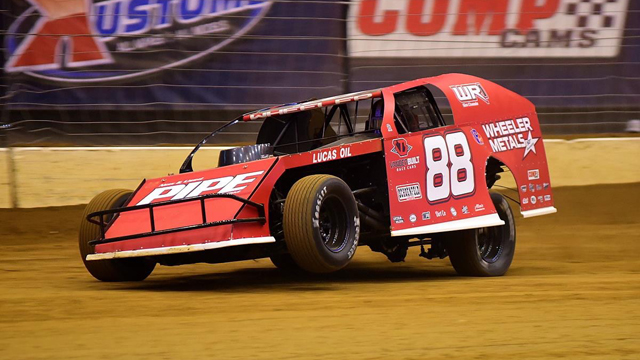 Tuesday, March 5, 2019
McKinney and Wheeler team up for King of America
With the King of America right around the corner another new driver has made his plans known to compete at Humboldt Speedway. Plainfield, Illinois standout Mike McKinney is looking forward to running the mega-event in Kansas, March 21-23.
Track News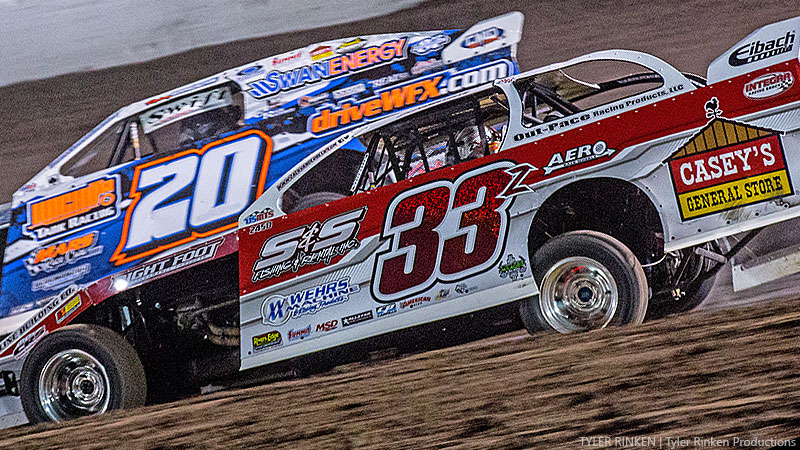 Monday, March 4, 2019
USMTS set for rock 'em sock 'em 2019 slate
DALLAS, Texas (March 3)--The 2019 USMTS campaign begins with a three-night excursion through Texas in March with 48 events featuring 62 nights of racing at 39 race tracks in 13 states along the road to the crowning of the next USMTS National Champion during the first weekend of November back in the Lone Star State. Along the grueling dirt road that has produced just seven different USMTS National Champions in …
Series News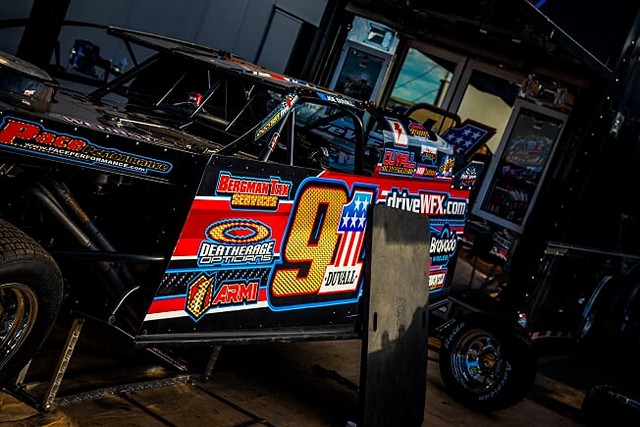 Saturday, March 2, 2019
Duvall Determined To Drive To First USMTS Win
Justice, Oklahoma's Joe Duvall is never shy to offer up his opinion when asked about life, business, racing, politics or anything in between and that is one of the reason's fans of all ages are excited to see him finally knock that first USMTS victory off of his bucket list. When asked what it would mean to him to crack USMTS victory lane during this upcoming season, he said 'winning a USMTS race is huge t …
Series News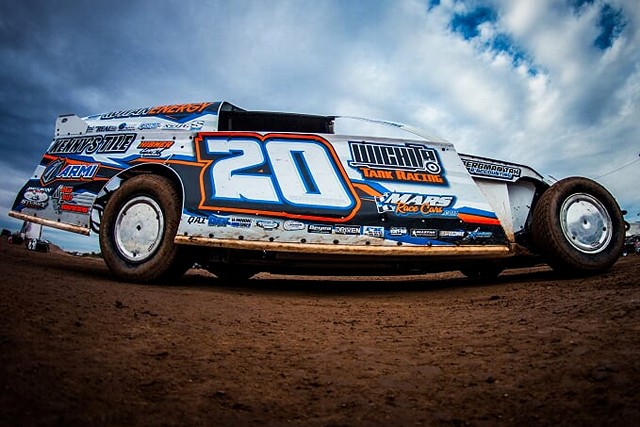 Friday, March 1, 2019
Sanders Saddled Up For USMTS Championship Run
2013 and 2014 National Champion Rodney Sanders is eagerly awaiting the start of the 2019 USMTS racing season as he eyes his third USMTS Hunt for the Casey's Cup National Championship. If not for some bad luck at the start of the 2018 season, 'the Rocket' may have had a legitimate shot at the $50,000 payday that the 20th anniversary of the USMTS offered to the series champion a year ago. Sand …
Series News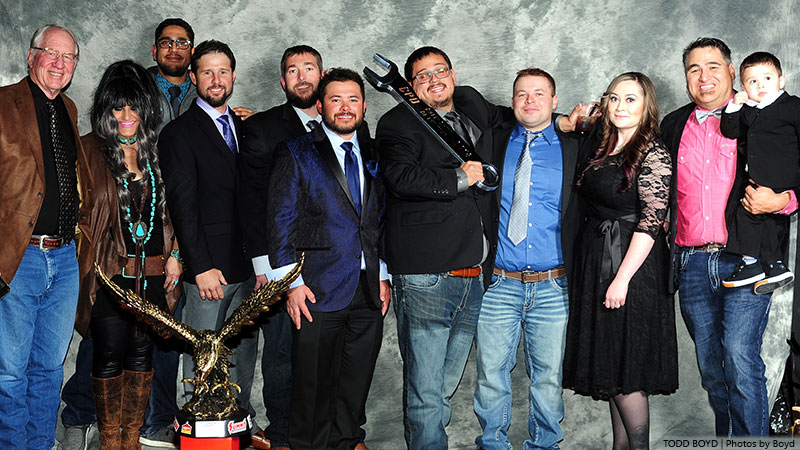 Thursday, February 28, 2019
Great Scott! USMTS honors drivers, crews, sponsors at awards banquet
KANSAS CITY, Mo. (Feb. 22)--The drivers, crewmembers, track operators, sponsors and their families were honored at the annual USMTS awards banquet Friday night in the Star Pavilion at the Ameristar Casino Hotel in Kansas City. Headlining the night was Johnny Scott who captured both the 2018 USMTS Casey's General Stores National Championship and Summit USMTS Southern Series titles. The 20th …
Series News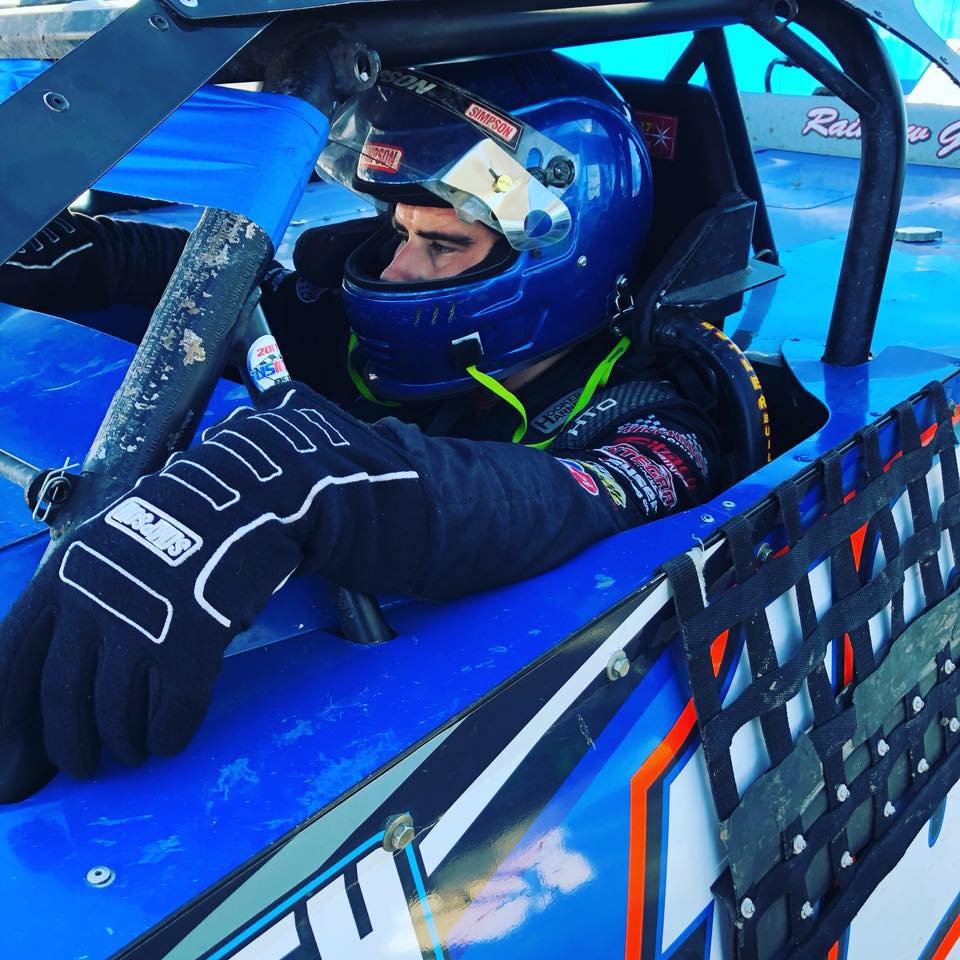 Wednesday, February 27, 2019
The Reaper Returns Chasing 3rd USMTS Title
Two time USMTS National Champion Ryan Gustin announced this week that he will join the USMTS tour full time again in 2019 for a run at his third Hunt for the Casey's Cup USMTS National Championship. The Marshalltown, Iowa native sits third on the USMTS all-time win list with 94 and is rapidly closing in on the century mark, which he hopes to hit early during 2019. Gustin, who goes by the …
Series News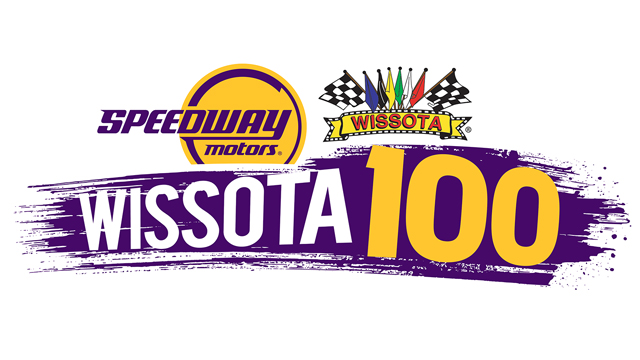 Tuesday, February 26, 2019
Speedway Motors returns to WISSOTA 100
WISSOTA Auto Racing officials are pleased to announce that Speedway Motors will be returning as the title sponsor on the WISSOTA 100. The Speedway Motors WISSOTA 100 will be back at I-94 Speedway in Fergus Falls, MN for 2019.
Series News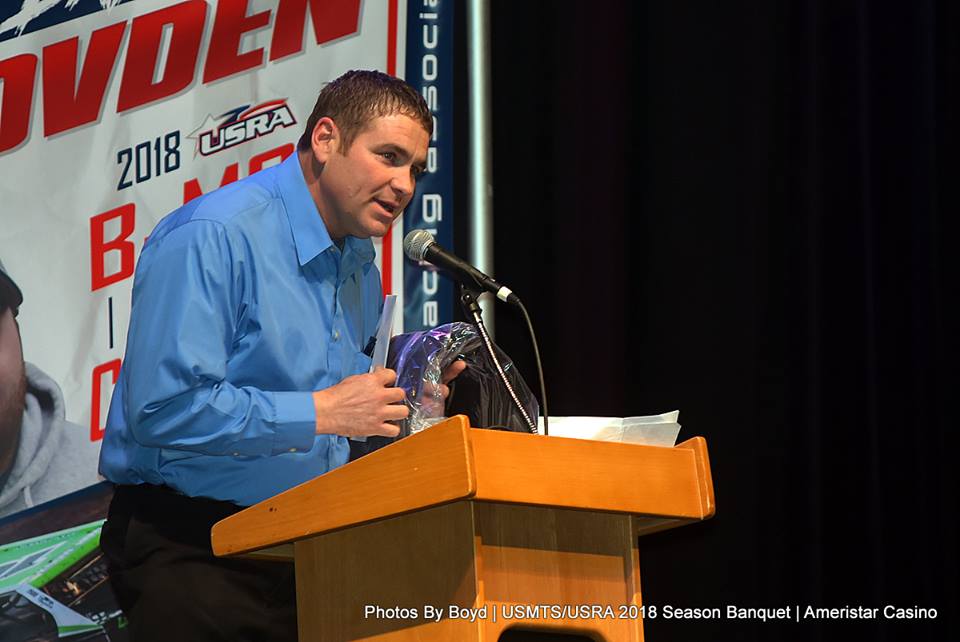 Monday, February 25, 2019
Striegel Set For USMTS Rookie Run
Mike Striegel made the announcement at the recent USMTS Awards Banquet that he and his team have thrown their name in the running for the 2019 USMTS Grant Junghans Rookie of the Year award at seasons end.
Series News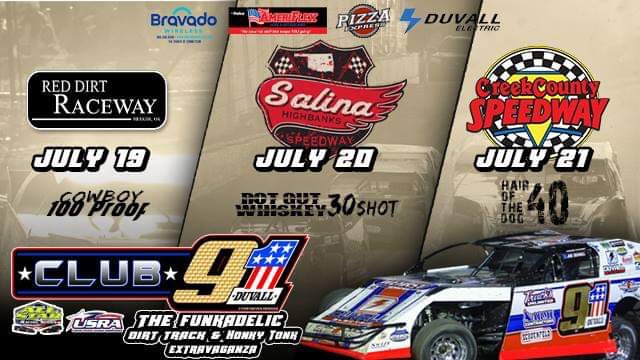 Friday, February 15, 2019
Duvall planning three race throw down for July
Recently, Claremore, Oklahoma's Joe Duvall put the finishing touches on a three race run he is promoting in July. Staying close to his sooner roots, Duvall is contesting them all in the state of Oklahoma. Dubbed the "Funkadelic Dirt Track & Honky Tonk Extravaganza" Duvall promises more than just a race.
Track News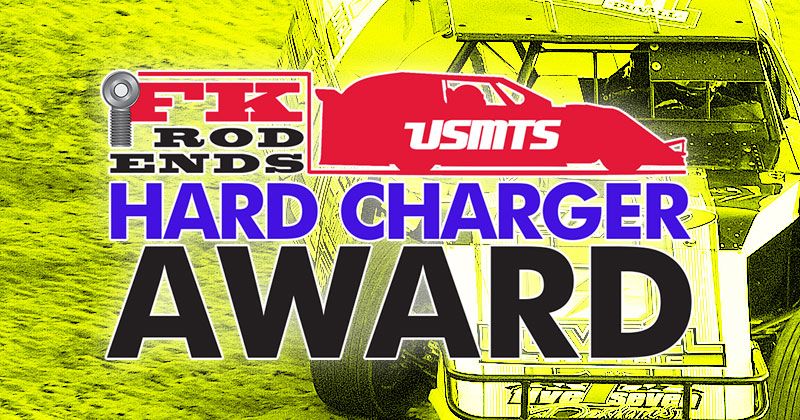 Wednesday, February 13, 2019
FK Rod Ends rewards USMTS hard chargers again in 2019
SOUTHINGTON, Conn. (Feb. 13)--For a second straight year, prolific passers in USMTS main events will earn a crisp $100 bill from FK Rod Ends during the 2019 campaign. The nation's premier manufacturer of precision rod ends and spherical bearings, the FK Rod Ends Hard Charger Award will recognize the highest-finishing driver that most improves his or her starting spot to finishing position in every USMTS f …
Series News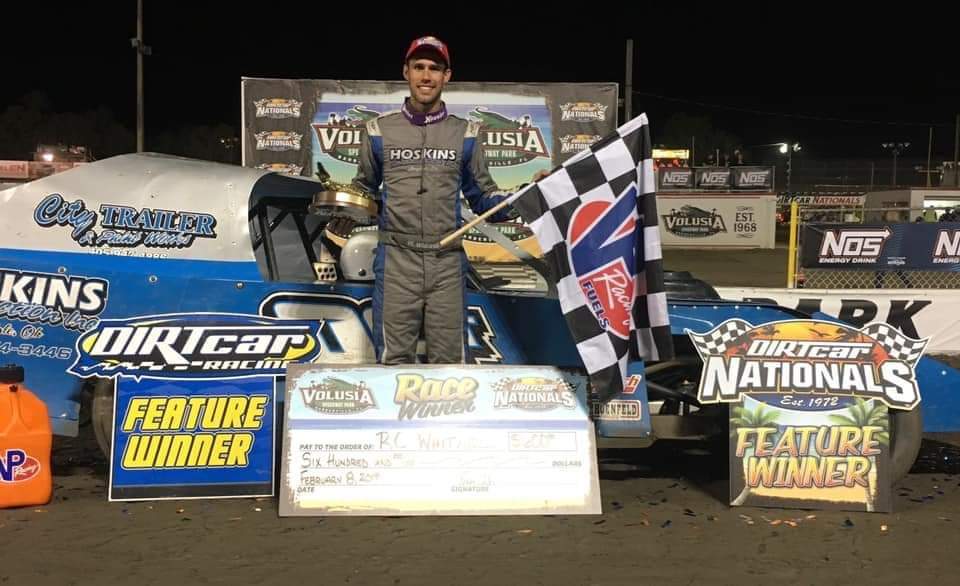 Saturday, February 9, 2019
Whitwell Goes Gator Hunting During 48th annual DIRTcar Nationals
USMTS Modified standout RC Whitwell raced to his first career UMP DIRTcar Modified feature win on Friday night of the 48th annual DIRTcar Nationals at the Volusia Speedway Park just outside of Daytona Beach, Florida by besting a star-studded field of 92 competitors at the annual Speedweeks event. The 34 year old Whitwell, formerly from Sahuarita, Arizona, was behind the wheel of his Jessie Hoskins owned #96t, …
Series News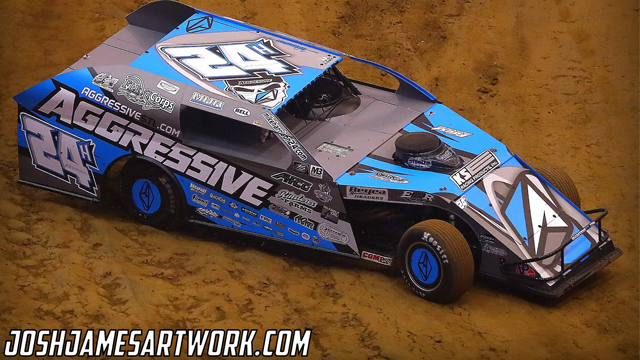 Friday, February 1, 2019
Harrison readies for Humboldt Speedway
Humboldt Speedway will again begin the season with the running of the 5th Annual G-Style Transport Battle at the Bullring, highlighting several of the best B-Mod racers in the country. With each passing year however, the Modified portion of the show has grown to become very formidable. Recently, Highland, Illinois racer Mike Harrison made his intentions known. He plans to debut at the southeastern Kansas oval during the February 28 through March 2nd event.
Track News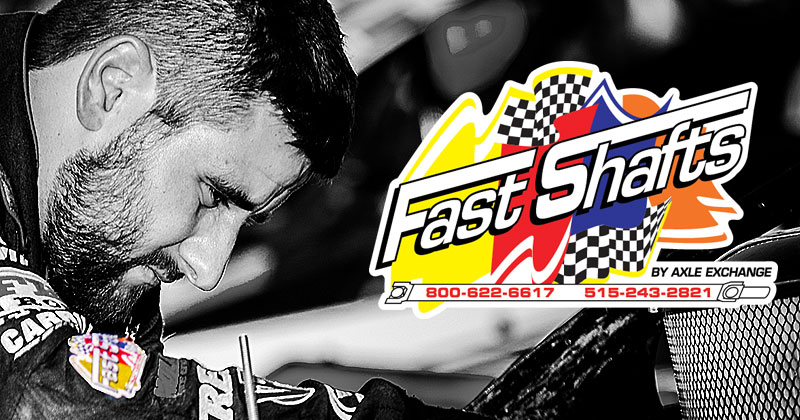 Wednesday, January 30, 2019
The Official Driveshaft of USMTS, Fast Shafts alliance turns 14 in 2019
The Official Driveshaft of the USMTS and proven industry leader in speed and reliability, Fast Shafts will be keeping USMTS racers not only safe and fast, but first too. Beginning its 14th season as a USMTS marketing partner in 2019, Fast Shafts will award a new carbon fiber driveshaft to the winner of five crown jewel events this season, as well as a $500 product certificate to this year's USMTS National …
Series News
Tuesday, January 29, 2019
USRA announces 31 nights for Iron Man Challenge in 2019
Thirty-one nights of racing are on the 2019 schedule for the Iron Man Challenge featuring Holley USRA Stock Cars and Out-Pace USRA B-Mods. The Iron Man Challenge will kick off the 2019 season March 21-23 at the Humboldt Speedway in Humboldt, Kansas, during the King of America IX Modified Nationals presented by Summit Racing Equipment. Out-Pace USRA B-Mods will join the fire-breathing USMTS Modifieds all three …
Series News