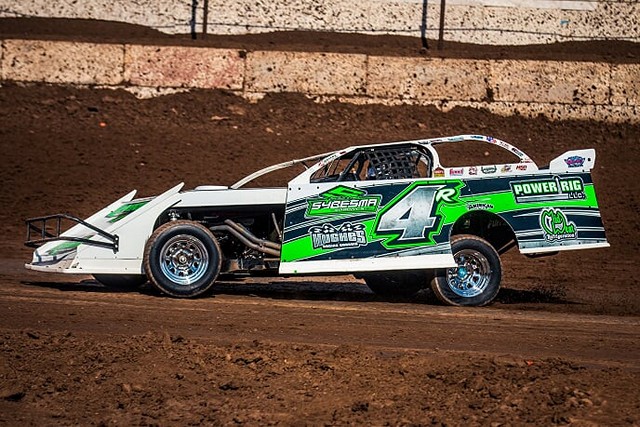 Friday, March 15, 2019
Ramirez Readies For 2019
Woodward, Oklahoma's Dereck Ramirez is eagerly awaiting the start of the 2019 USMTS series, which boasts 62 nights at 39 tracks across 13 states, including 4 events in his home state of Oklahoma this year.
Series News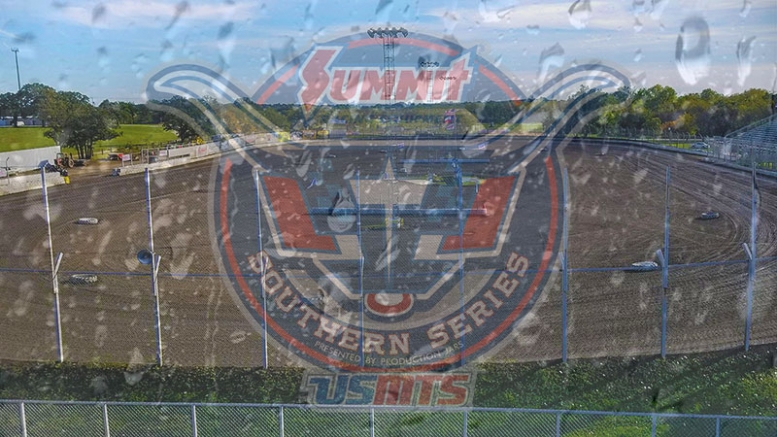 Wednesday, March 13, 2019
USMTS blastoff delayed, King of America IX on deck
The 2019 USMTS campaign will have to wait one more week before blasting off. This week's three-night excursion through Texas has been canceled due to heavy rain last night in the Dallas-Fort Worth area causing saturated grounds at the facilities. Near-freezing low temperatures this week also played a role in the decision. The event scheduled for Saturday at the Superbowl Speedway in Greenville will now …
Series News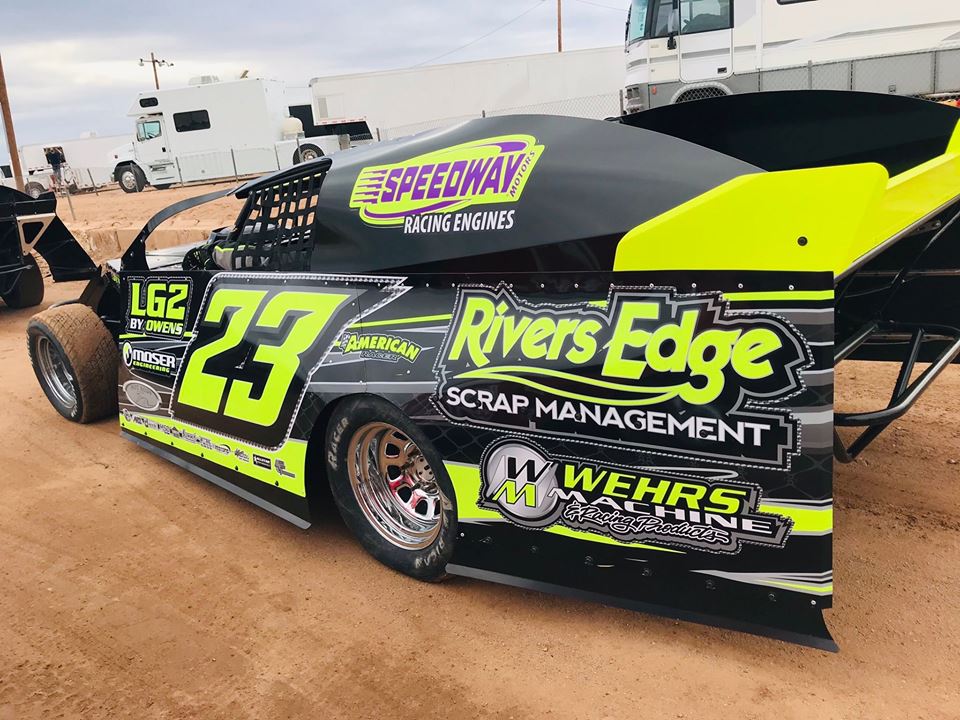 Wednesday, March 13, 2019
Adam Kates Aims At USMTS Success In 2019
Tonganoxie, Kansas racer Adam Kates is set to embark on the USMTS tour in 2019 for the fifth consecutive season and is inching closer and closer to that coveted first USMTS victory in the process. Kates, who finished 9th in the final Hunt for the Casey's Cup National Championship standings in 2018 said 'winning my first USMTS race would mean the world to both my team and myself.
Series News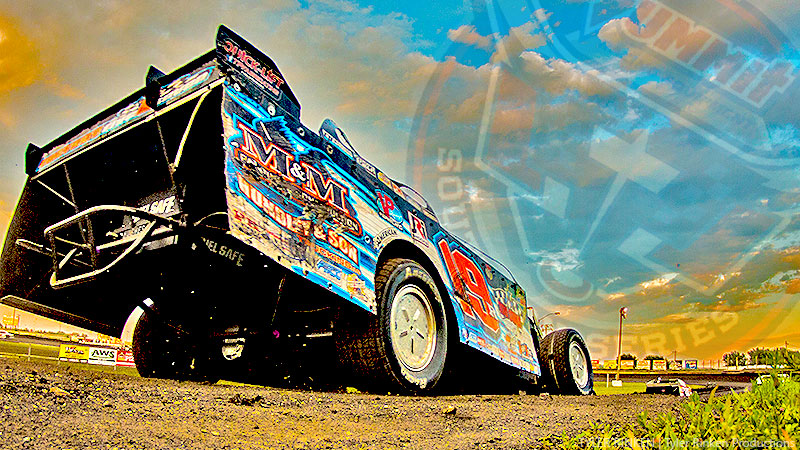 Monday, March 11, 2019
USMTS throws down Thursday in Texas
PETTY, Texas (March 11)--The 2019 USMTS campaign begins with a three-night excursion through Texas starting this Thursday, March 14, at the 82 Speedway in Petty. The Kennedale Speedway Park hosts the USMTS touring titans on Friday, March 15, and the Superbowl Speedway in Greenville wraps things up for opening weekend on Saturday, March 16. The 82 Speedway is a wide, sweeping 1/3-mile high-banked dirt oval and …
Series News
Monday, March 11, 2019
O'Neil Eyes More USMTS Success In 2019
Tucson, Arizona racer Jake O'Neil raced to his first career USMTS victory in 2018 and parlayed that into winning the USMTS Rookie of the Year award at season's end as well, but still has a bit of a pit in his stomach as to how his 2018 season ended, which has lit a fire under the driver of the #0 car as he enters 2019.
Series News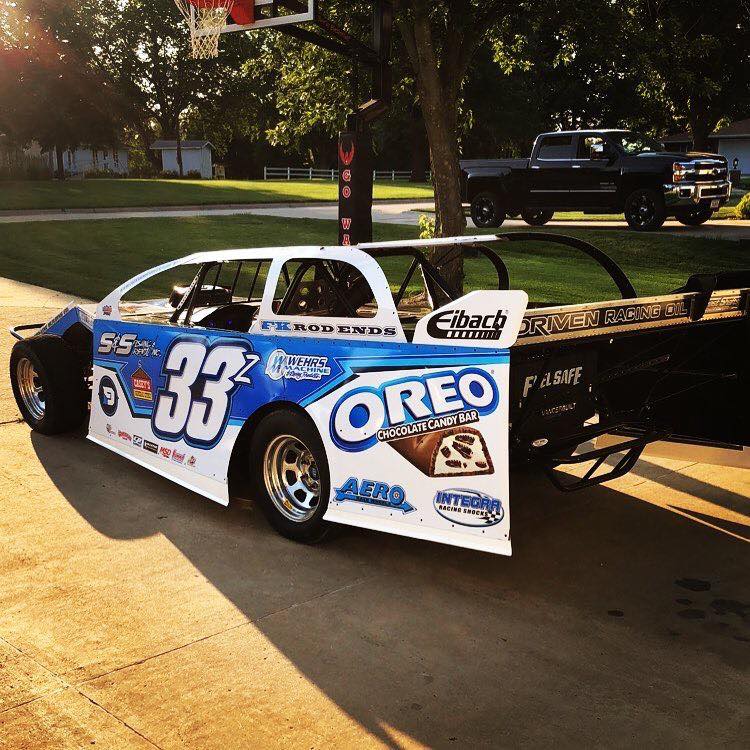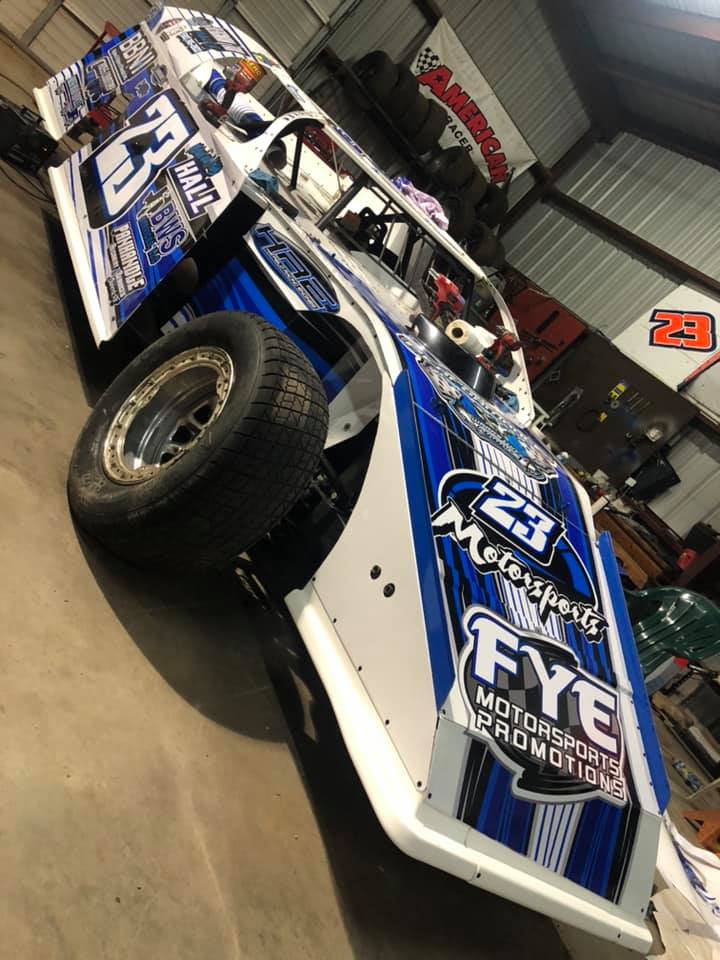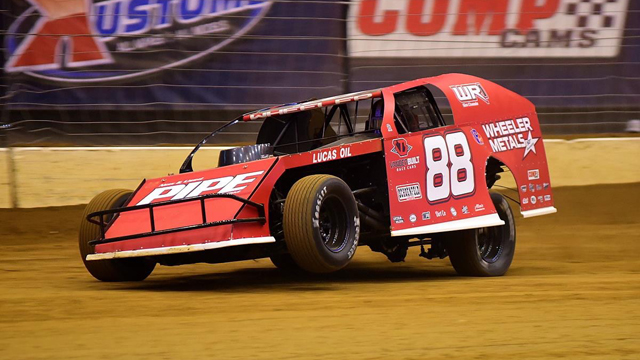 Tuesday, March 5, 2019
McKinney and Wheeler team up for King of America
With the King of America right around the corner another new driver has made his plans known to compete at Humboldt Speedway. Plainfield, Illinois standout Mike McKinney is looking forward to running the mega-event in Kansas, March 21-23.
Track News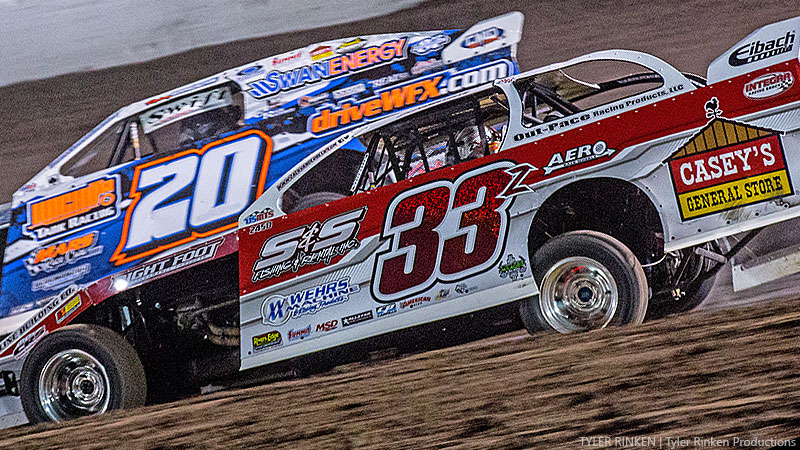 Monday, March 4, 2019
USMTS set for rock 'em sock 'em 2019 slate
DALLAS, Texas (March 3)--The 2019 USMTS campaign begins with a three-night excursion through Texas in March with 48 events featuring 62 nights of racing at 39 race tracks in 13 states along the road to the crowning of the next USMTS National Champion during the first weekend of November back in the Lone Star State. Along the grueling dirt road that has produced just seven different USMTS National Champions in …
Series News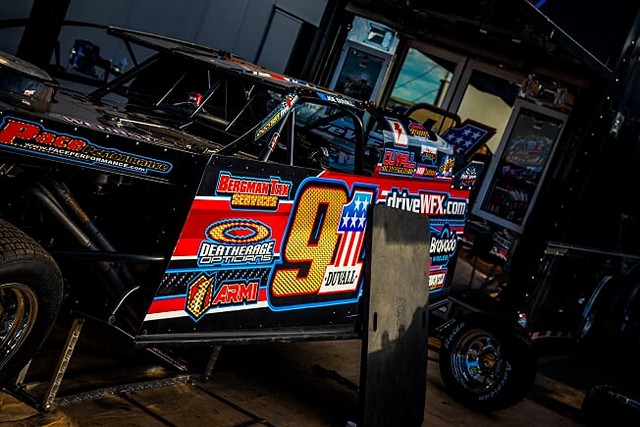 Saturday, March 2, 2019
Duvall Determined To Drive To First USMTS Win
Justice, Oklahoma's Joe Duvall is never shy to offer up his opinion when asked about life, business, racing, politics or anything in between and that is one of the reason's fans of all ages are excited to see him finally knock that first USMTS victory off of his bucket list. When asked what it would mean to him to crack USMTS victory lane during this upcoming season, he said 'winning a USMTS race is huge t …
Series News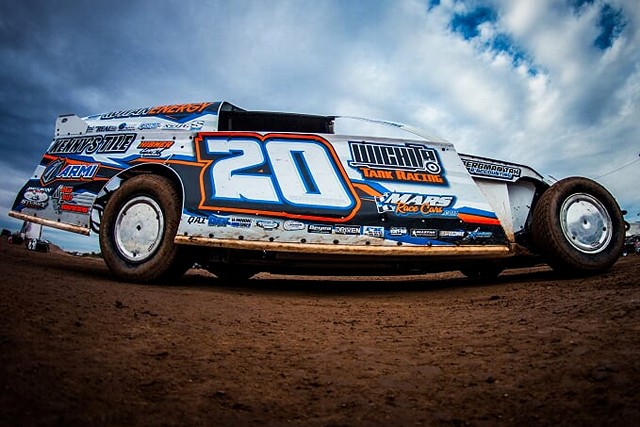 Friday, March 1, 2019
Sanders Saddled Up For USMTS Championship Run
2013 and 2014 National Champion Rodney Sanders is eagerly awaiting the start of the 2019 USMTS racing season as he eyes his third USMTS Hunt for the Casey's Cup National Championship. If not for some bad luck at the start of the 2018 season, 'the Rocket' may have had a legitimate shot at the $50,000 payday that the 20th anniversary of the USMTS offered to the series champion a year ago. Sand …
Series News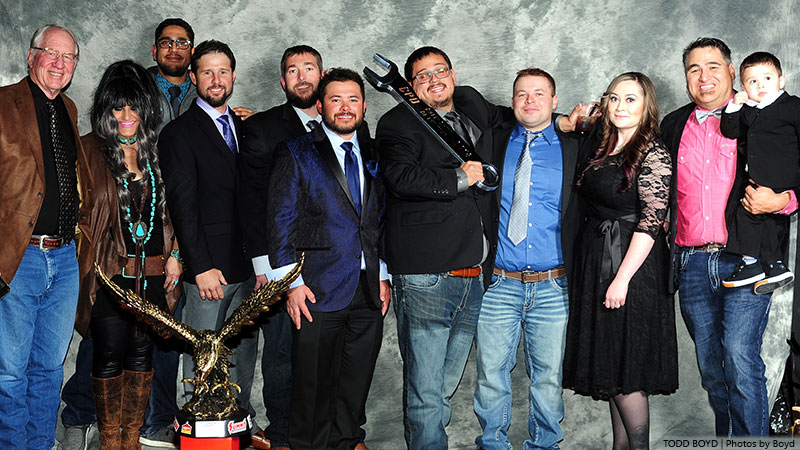 Thursday, February 28, 2019
Great Scott! USMTS honors drivers, crews, sponsors at awards banquet
KANSAS CITY, Mo. (Feb. 22)--The drivers, crewmembers, track operators, sponsors and their families were honored at the annual USMTS awards banquet Friday night in the Star Pavilion at the Ameristar Casino Hotel in Kansas City. Headlining the night was Johnny Scott who captured both the 2018 USMTS Casey's General Stores National Championship and Summit USMTS Southern Series titles. The 20th …
Series News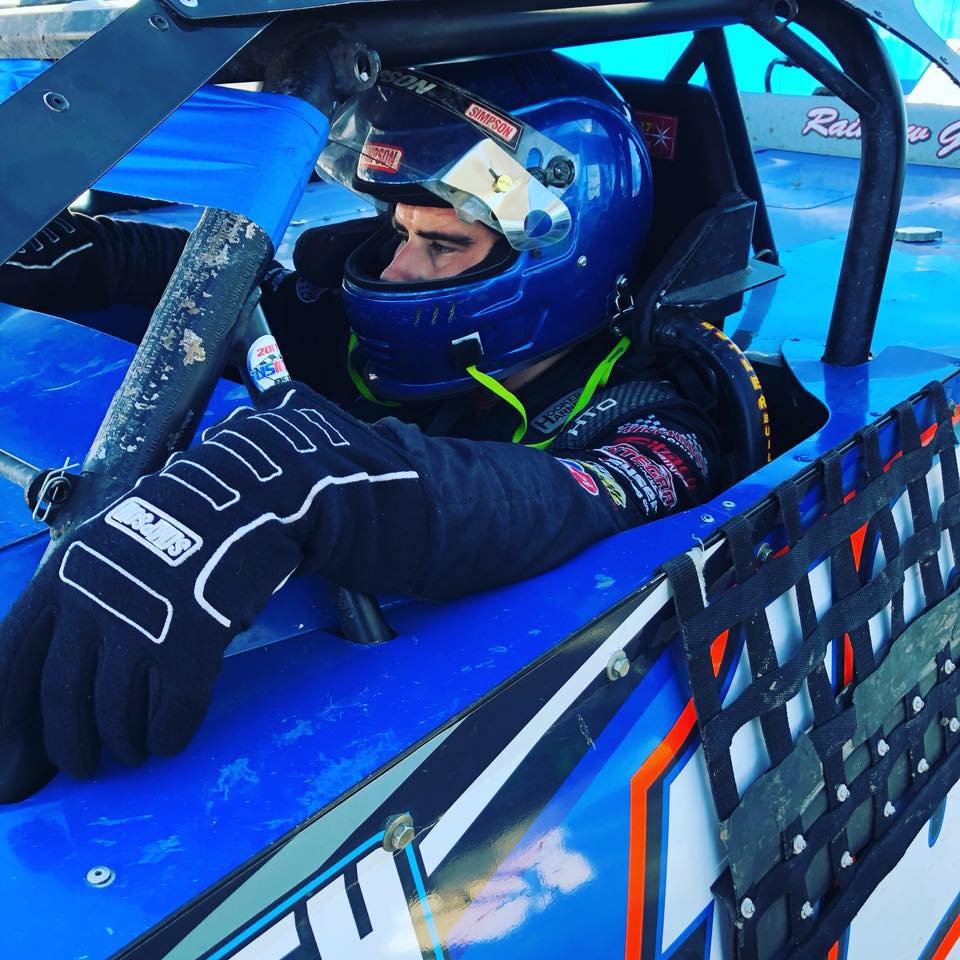 Wednesday, February 27, 2019
The Reaper Returns Chasing 3rd USMTS Title
Two time USMTS National Champion Ryan Gustin announced this week that he will join the USMTS tour full time again in 2019 for a run at his third Hunt for the Casey's Cup USMTS National Championship. The Marshalltown, Iowa native sits third on the USMTS all-time win list with 94 and is rapidly closing in on the century mark, which he hopes to hit early during 2019. Gustin, who goes by the …
Series News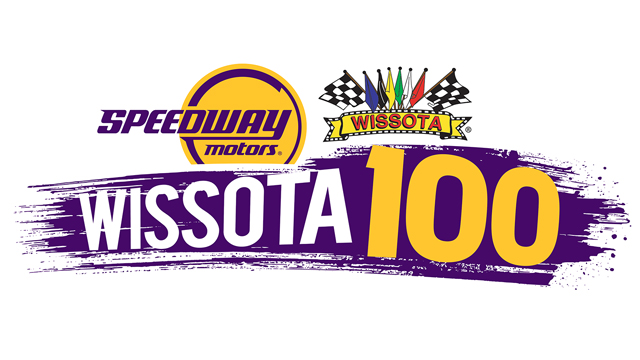 Tuesday, February 26, 2019
Speedway Motors returns to WISSOTA 100
WISSOTA Auto Racing officials are pleased to announce that Speedway Motors will be returning as the title sponsor on the WISSOTA 100. The Speedway Motors WISSOTA 100 will be back at I-94 Speedway in Fergus Falls, MN for 2019.
Series News