Tuesday, November 7, 2017
B-Mod Bedlam headed for the Highbanks
By: Trenton Berry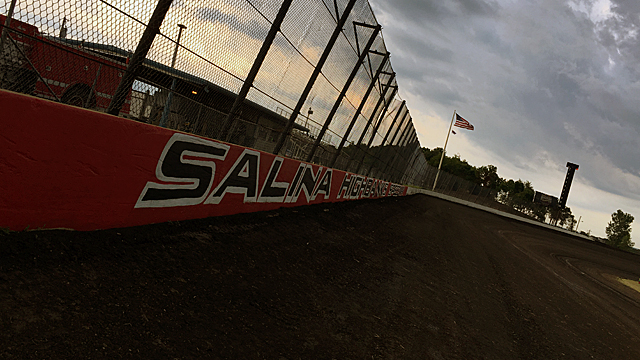 (Photo by: RacinDirt.com)
With the racing season at or near the conclusion for the majority of the country attention has turned to schedules in anticipation of a quickly approaching 2018 season. Recently Salina High Banks Speedway in Salina, Oklahoma finalized their plans for "B-Mod Bedlam."
This show will take place Thursday March 29-31, paying $5,000 to win on Saturday, the 31st. Here is the catch though. The Saturday payoff only requires Saturday participation. Thursday is a practice night and Friday will feature twin $500 to win duels, with each winner guaranteed a Saturday provisional, should it be necessary. The top 40 cars in passing points Friday will qualify for one of two features.
This is the first special event born from new promoter Bryce Hall, who is entering his second season.
"We've been real busy finalizing our special event schedule," said Hall. "With our championship banquet taken care of last Saturday, it's time we let our great fans and racers know about our season opening event. It's unheard of in the B-Mod ranks to pay out this kind of money and only require one day of the racers and fans. We wanted a big B-Mod show here and kind of wanted our own spin on an event."
24 cars will qualify for the feature and the feature will pay $400 just to take the green flag. More entry information and additional details will be made available on the track's official website, SalinaHighBanksSpeedway.com and on their Facebook page.
Modifieds are scheduled to also compete on Saturday with additional support classes to be determined.
RacinDirt.com is planning to carry the entire weekend live for those fans out of the area who cannot make the trip.