Thursday, October 5, 2017
2018 WISSOTA 100 will be at I-94 Speedway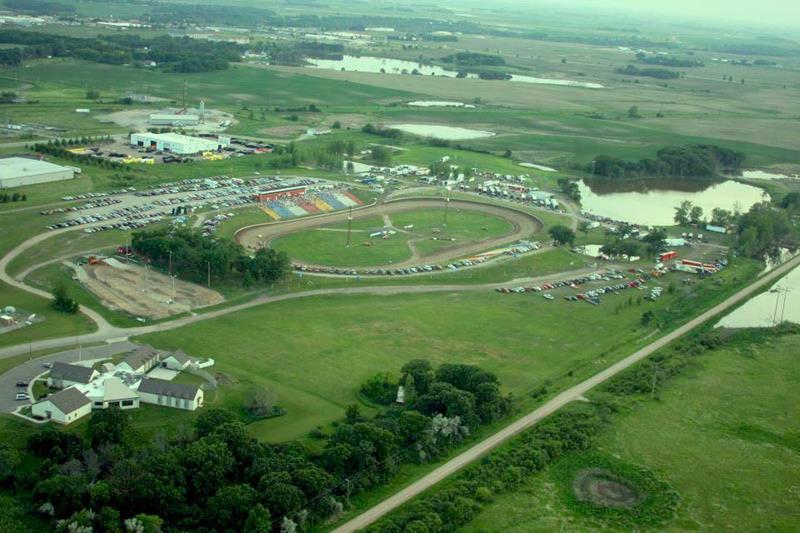 WILLMAR, MN (October 4) - I-94 Speedway in Fergus Falls, MN will become the new host of the Speedway Motors WISSOTA 100 in 2018. The WISSOTA board of directors voted to award the event to I-94 Speedway after reviewing proposals from multiple tracks during a meeting on Wednesday. The 2018 Speedway Motors WISSOTA 100 will be held September 12-15 at I-94 Speedway, a high-banked 3/8 mile track.
WISSOTA president Rob Palmer said, "We had very, very good proposals from two of the top tracks in WISSOTA, Ogilvie Raceway and I-94 Speedway. After a thorough review of all the details in the proposals, and meeting with representatives from both tracks, we made the decision to accept the proposal submitted by I-94 Speedway. We want to thank both the Wagamon and Johanneck families for their contributions as members of WISSOTA," he added. "They both provide a great example of what it takes to build strong, successful racing operations."
"We're eager to get to work with the management of I-94 to plan for a great WISSOTA 100 next year," Palmer said.
I-94 Speedway, which is located on the north side of Fergus Falls, MN, was built as a sister track to a nearly identical facility at Sauk Centre, MN. The two were built by businessman Dick Johanneck in the early 1990s. The tracks operated as both dirt and asphalt facilities in subsequent years, and were owned by other parties over time. Eventually, Johanneck purchased the properties back. Although the Sauk Centre facility no longer operates, the Fergus Falls track has hosted Friday night racing for nearly a decade with a group of WISSOTA classes. In 2017, weekly events at I-94 included WISSOTA Late Models, Modifieds, Midwest Mods and Street Stocks.
"Hosting the WISSOTA 100 is one of Dick's long-time goals," said I-94's Corey Eggen. "It's been a dream of his for a long time. He knows it will be hard to follow after Orv (Chenoweth) did such a great job with the event in Huron. But Dick and his family are committed to doing this show right and will do a great job for the racers, the fans, and for WISSOTA."
Located within an hour of both North and South Dakota, Fergus Falls has a population of approximately 13,000 and is located right on Interstate 94 between Alexandria, MN and Fargo, ND, so it is easily accessible to drivers from all directions throughout WISSOTA country.
Fergus Falls is the county seat of Otter Tail County. The city features seven hotels, including AmericInn, Comfort Inn, Country Inn & Suites, Rodeway Inn, Super 8, Motel 7 and the Jewel Motel, plus a number of nearby resorts and campgrounds. Fergus Falls also has a number of both independent and popular franchise restaurants and stores. It also features many parks and walking trails and the race track property itself is very park-like and scenic, and features a small lake on the western edge.
There are large grandstands on both the front straight and back straight, where all seats feature back rests, a large lawn chair seating area leading into turn one, then tailgate parking all the way around turns one and two. Capacity is approximately 6,000 fans. There will be onsite camping - approximately 300 sites - in several locations around the grounds for both racers and fans, modern bathrooms and showers, Wi-Fi, onsite ATM, full-service concessions in both grandstands and pits, and other amenities for both competitors and fans. Plans include online reserved ticket sales, and online camping reservations as well.
More information will be released by WISSOTA in the coming weeks in All The Dirt! Racing News and on www.wissota.org.