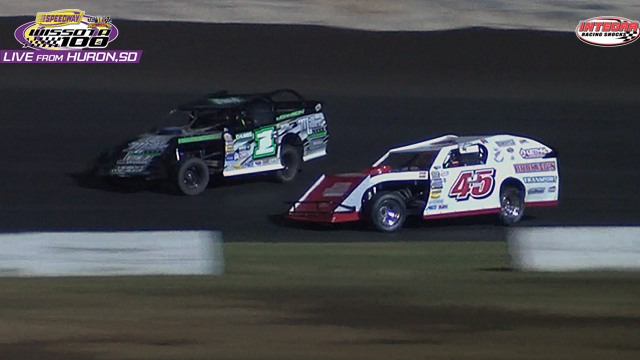 Thursday, September 14, 2017
Johnson and Provinzino top night two qualifying in Huron
Thursday at the 32nd Annual Speedway Motors WISSOTA 100 was qualifying for the outside row of Saturday's championship feature events. When the dust settled, Tim Johnson topped the Modified field and Jeff Provinzino showed the way in the Late Model ranks.
Track News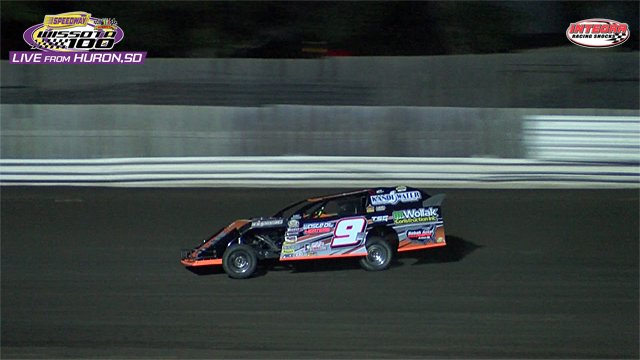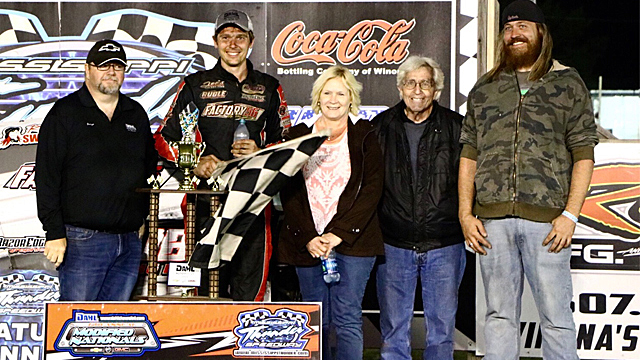 Sunday, September 10, 2017
Jackson knocks down MTS B Mod Nationals
With 100 feature wins in the B-Modified division going into Saturday night, Lebanon, Missouri pilot Kris Jackson came away with his richest win ever -- $10,000 -- for victory number 101.
Track News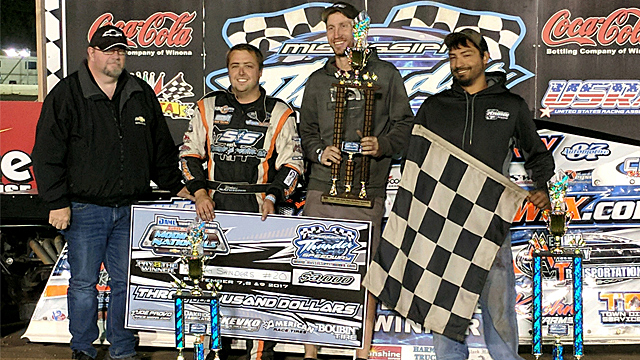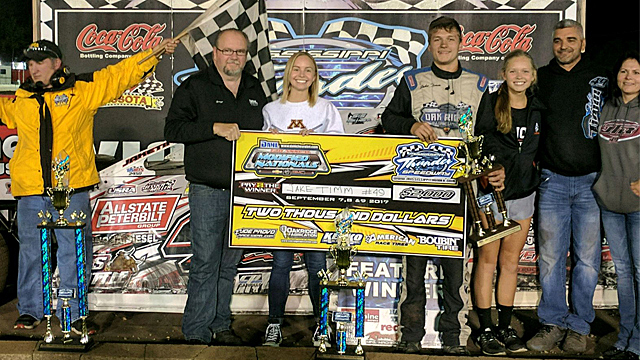 Thursday, September 7, 2017
Timm blisters field in Fountain City Opener
Thursday's opening round of the Mississippi Thunder Speedway Modified Nationals was all Jake Timm. He won his heat ealry in the evening and fired from the pole in the caution free 30 lap feature. Behind Timm, Adam Hensel and Jason Cummins completed the top three.
Track News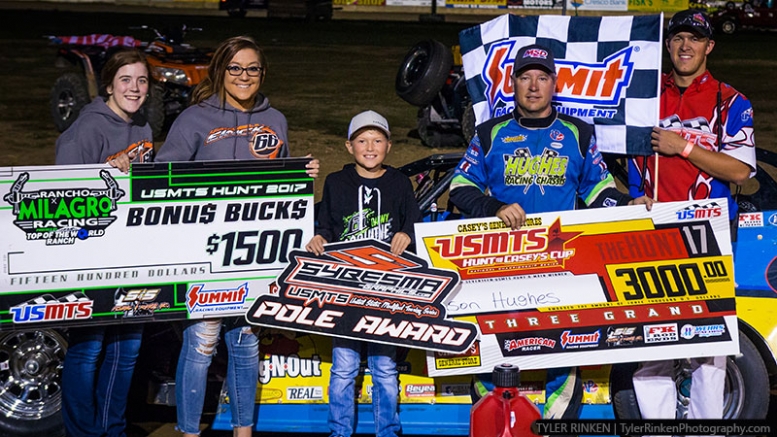 Sunday, September 3, 2017
Hughes nips Scott at Cresco, has fourth USMTS crown in his crosshairs
With Stormy Scott breathing down his neck in the points battle, Jason Hughes grabbed another gear Sunday night at the Cresco Speedway and led every lap of the main event to claim his fourth main event win in the USMTS Hunt for the Casey's Cup powered by S&S Fishing & Rental. At the end of the 40-lapper, Scott was still breathing down his neck but Hughes led at the finish with a 0.064-second marg …
Series News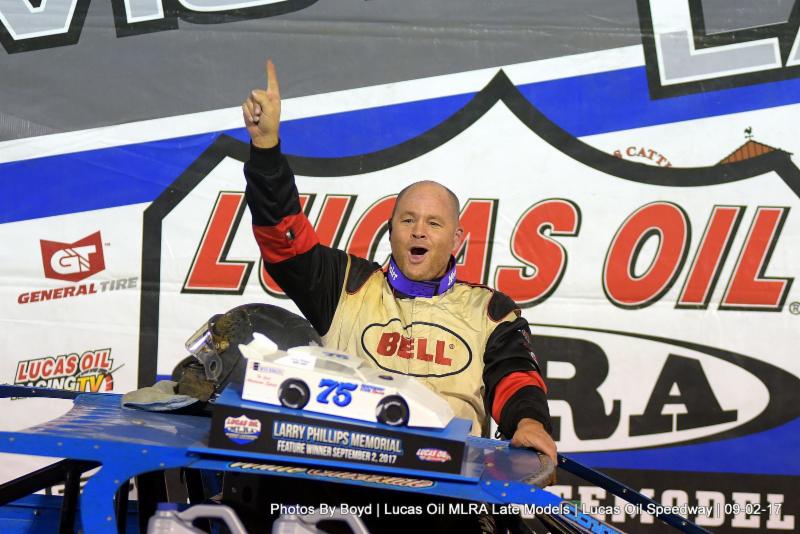 Saturday, September 2, 2017
Timms takes checkers in Larry Phillips Memorial
Wheatland, Missouri (September 2, 2017) It was all smiles for Randy Timms and his team following the running of the Larry Phillips Memorial, Saturday night, at Lucas Oil Speedway, in Wheatland, Missouri. Starting 14th Timms pushed forward early on and proved he was going to contend. The win for Timms is his first ever in Lucas Oil MLRA action. However, it took a crazy late race turn for the winner to emerge. …
Series News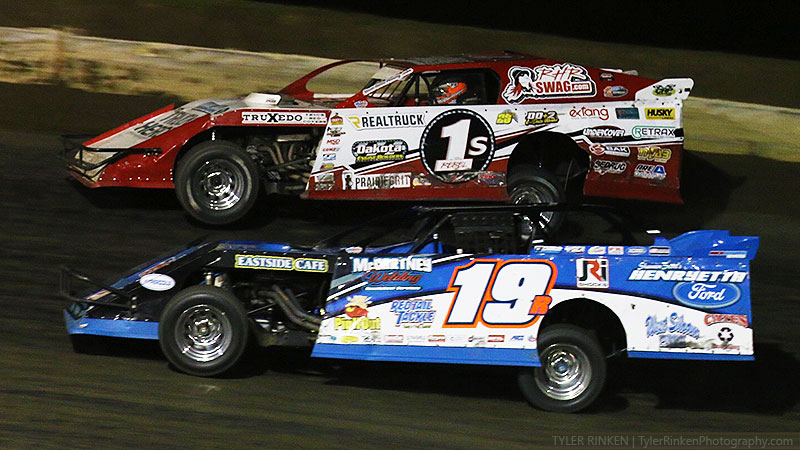 Saturday, September 2, 2017
The Reaper keeps rolling at Deer Creek Speedway
Ryan Gustin took the lead from race-long leader Travis Saurer with five laps to go in Saturday's 40-lap main event at the Deer Creek Speedway, and went on to score his third straight victory in the USMTS Hunt for the Casey's Cup powered by S&S Fishing & Rental. Saurer drove his tail off, scraping the outer concrete wall in both corners nearly every lap while several drivers tried to run hi …
Series News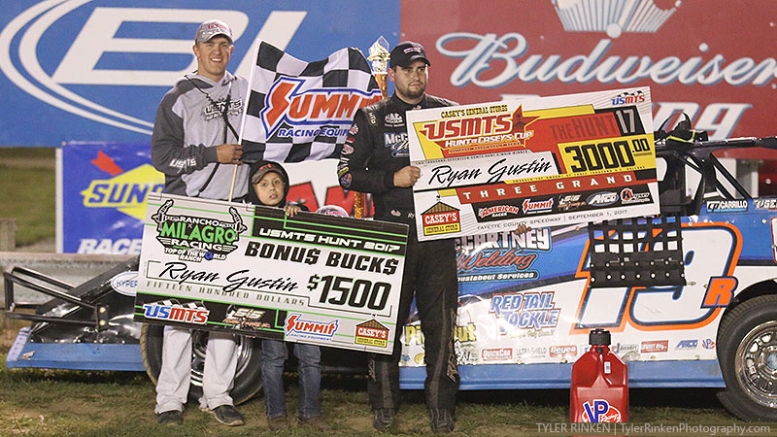 Friday, September 1, 2017
Gustin goes to West Union winners circle
On a special Friday night program where drivers, crews, fans and officials paid tribute to Karsyn's Krusaders founder Jessica Miller and not only came to race, but to also raise awareness and funds for childhood cancer research, Ryan Gustin and the rest of the Best of the Best gave the fans at Fayette County Speedway a show to remember. Gustin, who started ninth on the grid, churned the clay around the …
Series News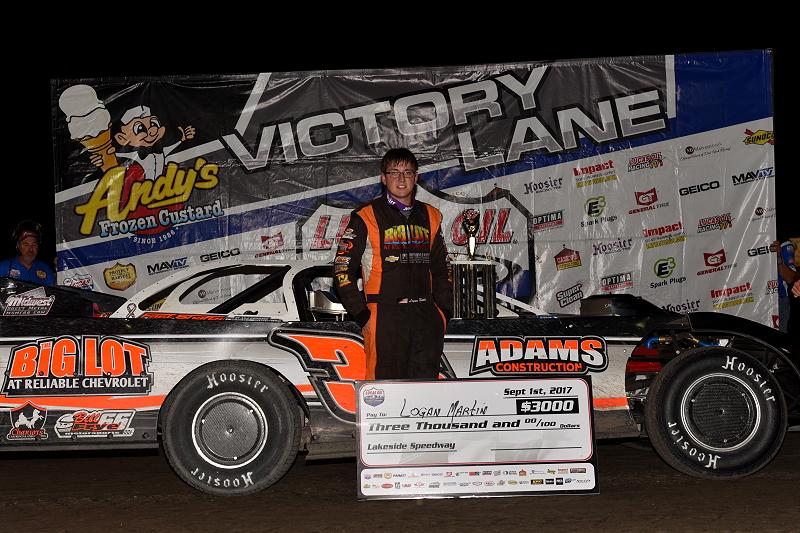 Friday, September 1, 2017
Martin notches first MLRA win at Lakeside Speedway
Kansas City, Kansas (September 1, 2017) - Logan Martin was the last driver to roll into the pit area Friday afternoon, at Lakeside Speedway, in Kansas City, Kansas. However, he was set on go from the minute he unloaded. Martin was the top qualifier in Lucas Oil Racing TV Time Trials, won his heat race, and when it was all over he parked his Rocket XR1 in Andy's Frozen Custard Victory Lane. The win for Mar …
Series News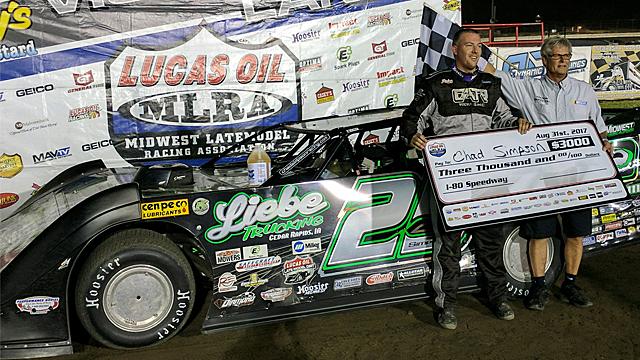 Friday, September 1, 2017
Simpson goes wire-to-wire at I-80 Speedway
Greenwood, Nebraska (August 31, 2017) - Thursday's Lucas Oil MLRA stop at I-80 Speedway in Greenwood, Nebraska brought the Labor Day weekend to life. When the checkers flew it was DirtOnDirt.com polesitter Chad Simpson who collected his first series win of the year. "We had a fast race track tonight," said Simpson in Andy's Frozen Custard Victory Lane. "We had to make sure we had to kee …
Series News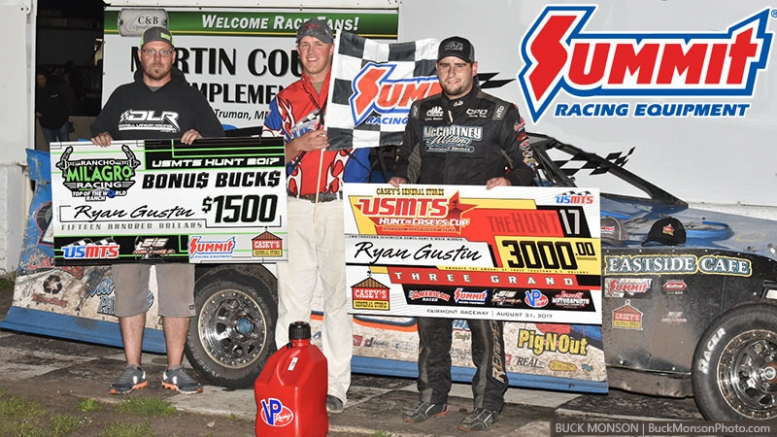 Friday, September 1, 2017
Gustin notches 90th USMTS win at Fairmont
When Zack VanderBeek broke down on lap 14 Thursday night at the Fairmont Raceway, Ryan Gustin inherited the lead and that's where 'The Reaper' remained for the final 11 laps as he picked up his third win during the USMTS Hunt for the Casey's Cup powered by S&S Fishing & Rental and 90th of his United States Modified Touring Series career. While a broken fan blade thwarted Vander …
Series News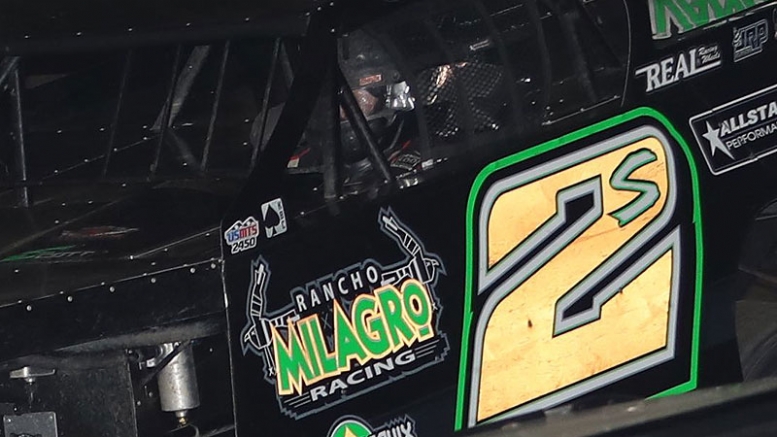 Wednesday, August 30, 2017
Scott finds USMTS success at Kossuth County Speedway
Just when he needed it most, Stormy Scott owned the night Wednesday at the Kossuth County Speedway in claiming his third win during the USMTS Hunt for the Casey's Cup powered by S&S Fishing & Rental. After winning the opening heat race, Scott redrew the fourth starting spot and needed just five laps to take the lead away from polesitter Tyler Wolff. From there, the 27-year-old fro …
Series News