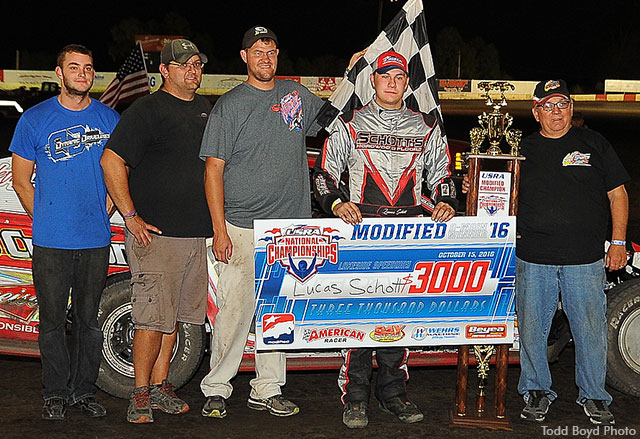 Sunday, October 16, 2016
Schott, Heeter, Clancy, Koop victorious in USRA National Championships at Lakeside Speedway
KANSAS CITY, Kan. (Oct. 15) -- Four new names were added to the record books Saturday as the Lakeside Speedway hosted the third and final night of the 3rd Annual USRA National Championships. In USRA Hobby Stock action, Weston Koop took the lead in the 20-lap main event when the green flag waved and set the pace for nine laps around the historic half-mile oval before 12th-starting Jason Fusselman wrestled the …
Series News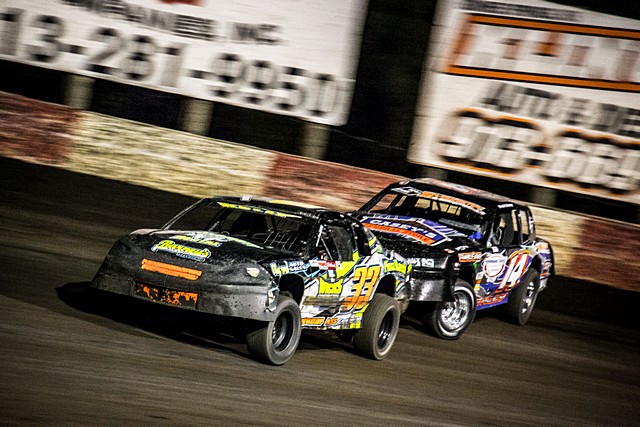 Saturday, October 15, 2016
Gallardo, Peter, Clancy, Larson score on second night of USRA National Championships
KANSAS CITY, Kan. (Oct. 14) -- Four new winners emerged from stellar main events Friday as the Lakeside Speedway wrapped up the second of the 3rd Annual USRA National Championships. In their first night of action during the tripleheader, the USRA Hobby Stocks took full advantage of their shot at the historic half-mile oval with a nail-biter of a main event. Scott Spilde paced the first eight la …
Series News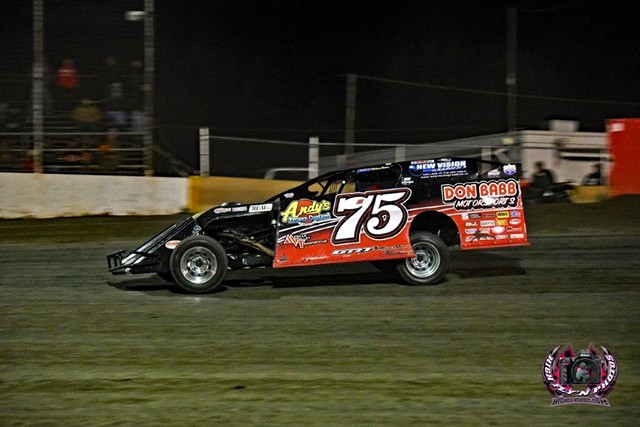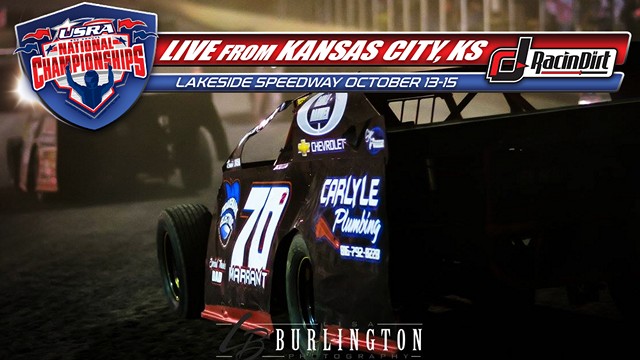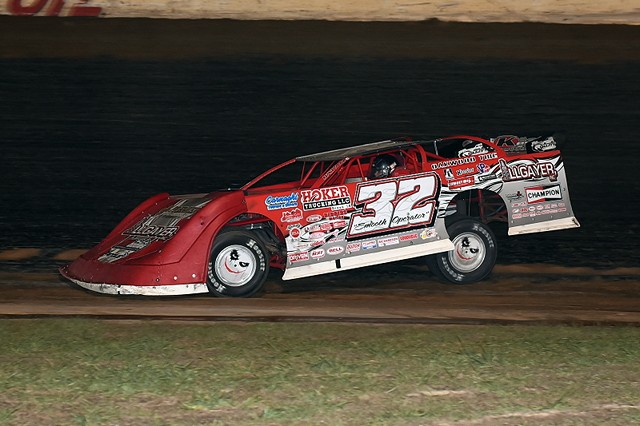 Saturday, October 8, 2016
Late race theatrics land Pierce in Andy's Frozen Custard Victory Lane
Wheatland, Missouri (October 8, 2016) - It looked like a story book ending to the season for Jesse Stovall Saturday night at Lucas Oil Speedway, in the finale of the 3rd Annual Fall Nationals. That was until Bobby Pierce came to life. He took the lead coming to the white flag and rolled to his first ever Lucas Oil Speedway victory and 23rd overall this season. "I didn't think I would be ab …
Series News
Friday, October 7, 2016
Stovall rallies from deep in the field to win Fall Nationals night one
Wheatland, Missouri (October 7, 2016) - Friday's opening round of the 3rd Annual Lucas Oil MLRA Fall Nationals had a little bit of everything ... lead changes, contact and heartbreak. Billy Moyer sat on the DirtOnDirt.com pole and showed the way early on, prior to jumping the berm in turn two on lap 13. Tucson, Arizona's Jake O'Neil seized the opportunity and took control of the race. He led until …
Series News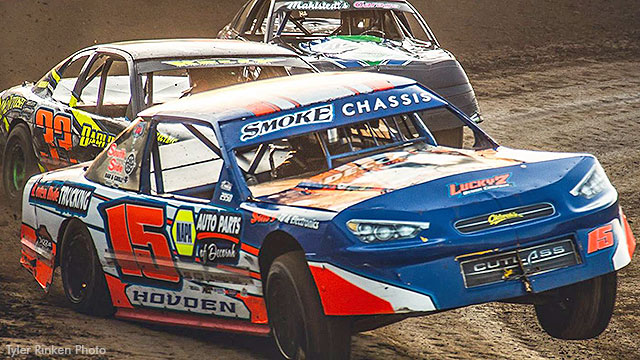 Friday, October 7, 2016
Early entries pouring in for 3rd Annual USRA National Championships
KANSAS CITY, Kan. (Oct. 6) -- Officials at USRA headquarters are busy taking phone calls, opening envelopes and checking the fax machine as early entries continue to pour in prior to next week's 3rd Annual USRA National Championships on Thursday, Friday and Saturday, October 13-15, at the Lakeside Speedway in Kansas City, Kan. Now in its twelfth season of sanctioning weekly racing at dirt tracks across Am …
Series News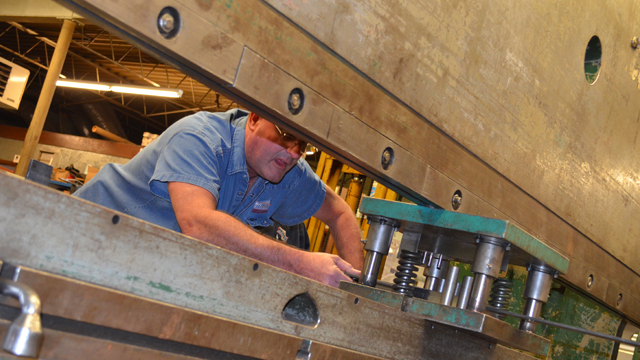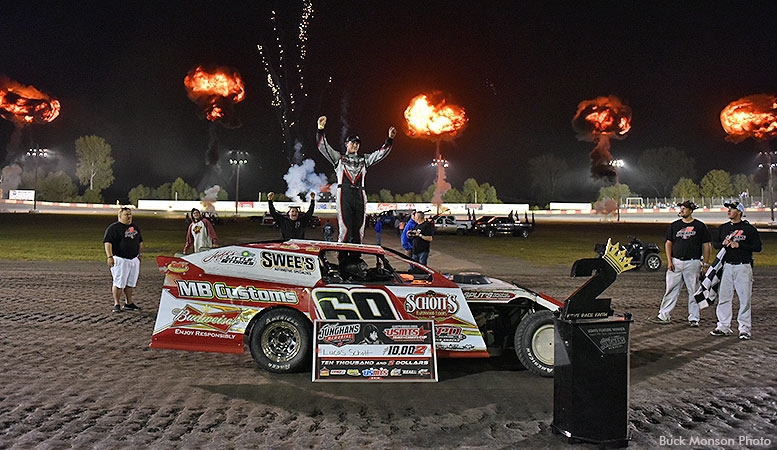 Friday, September 30, 2016
Schott wins Grant Junghans Memorial
KANSAS CITY, Kan.—More than 8,000 family, friends and fans of the late Grant Junghans gathered at the Lakeside Speedway Friday for the inaugural Grant Junghans Memorial—the biggest one-day event in the history of dirt modified racing. And when the dust had settled shortly after midnight, there was one man—Lucas Schott—standing in victory lane with a $10,002 paycheck and the most unique …
Series News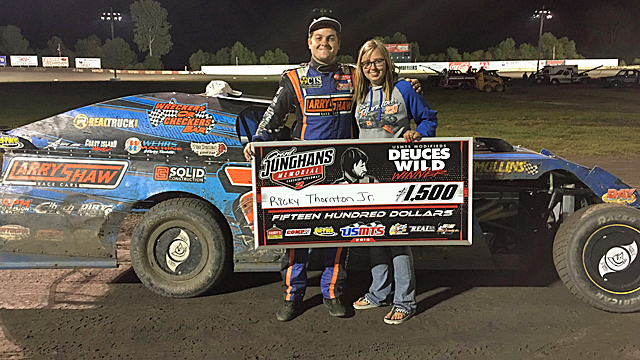 Friday, September 30, 2016
Thornton and Marrant each crack USMTS Victory Lane for the first time
USMTS drivers converged on the Lakeside Speedway Thursday for the inaugural "Deuces Wild" event-a special prelude to Friday's Grant Junghans Memorial. Ricky Thornton Jr. and Aaron Marrant both have USRA Modified wins on their résumé, but neither had ever won a USMTS main event prior to Thursday night.
Series News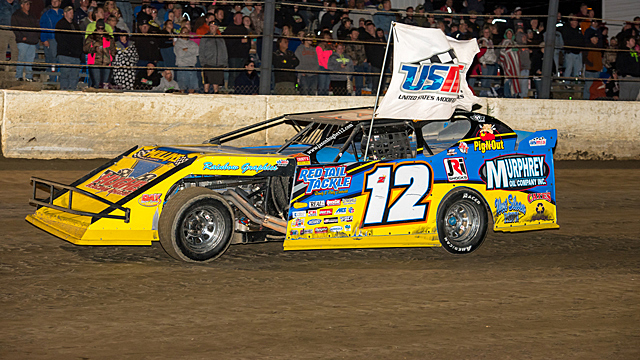 Friday, September 30, 2016
Gustin to run six nights for Hughes
It was only a matter of time before plans emerged with Ryan Gustin's intentions to climb back in a race car. During the live broadcast of the USMTS Deuces Wild event Thursday at Lakeside Speedway in Kansas City, Kansas, news emerged that Jason Hughes offered Gustin a six night run to conclude the 2016 season.
Industry News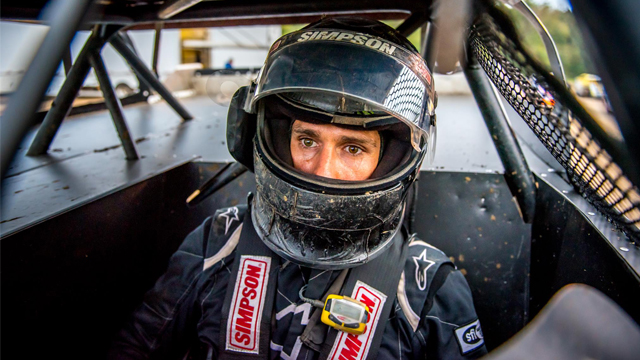 Monday, September 26, 2016
Gressel Racing hires RC Whitwell to fill vacant seat
Tucson, Arizona native and standout driver RC Whitwell, has been hand selected by Ed and Cinde Gressel to fill the seat of the Gressel Racing operation going forward. Whitwell a successful Late Model and Modified driver will continue to race in both divisions for the Wichita, Kansas based team.
Industry News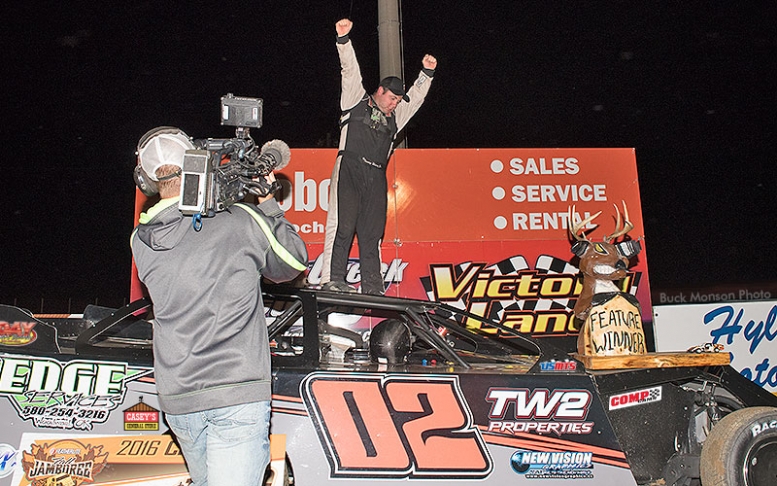 Monday, September 26, 2016
Weder on top of Modified world, wins 18th Annual Featherlite Fall Jamboree
SPRING VALLEY, Minn.—Nearly eight years after his last USMTS triumph, Tommy Weder Jr. made his way back to Widow Wax Victory Lane in a big way Saturday by winning the finale of the 18th Annual Featherlite Fall Jamboree at the Deer Creek Speedway. The 31-year-old from Woodward, Okla., has competed in just a handful of crown jewel United States Modified Touring Series events over the last eight seasons an …
Series News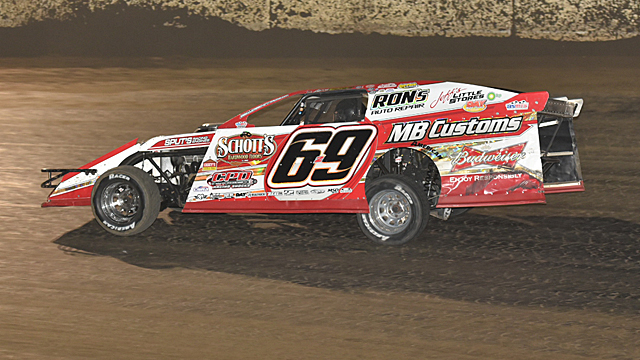 Saturday, September 24, 2016
Schott guns down Featherlite Fall Jamboree foes Friday
Friday night shows have been very good for Lucas Schott when the USMTS comes to Southern Minnesota. Two years ago, at 18 years of age, Schott captured his first USMTS win during the 16th Annual Featherlite Fall Jamboree and he did again this year by leading all 42 laps Friday night to score a $5,000 payday.
Series News