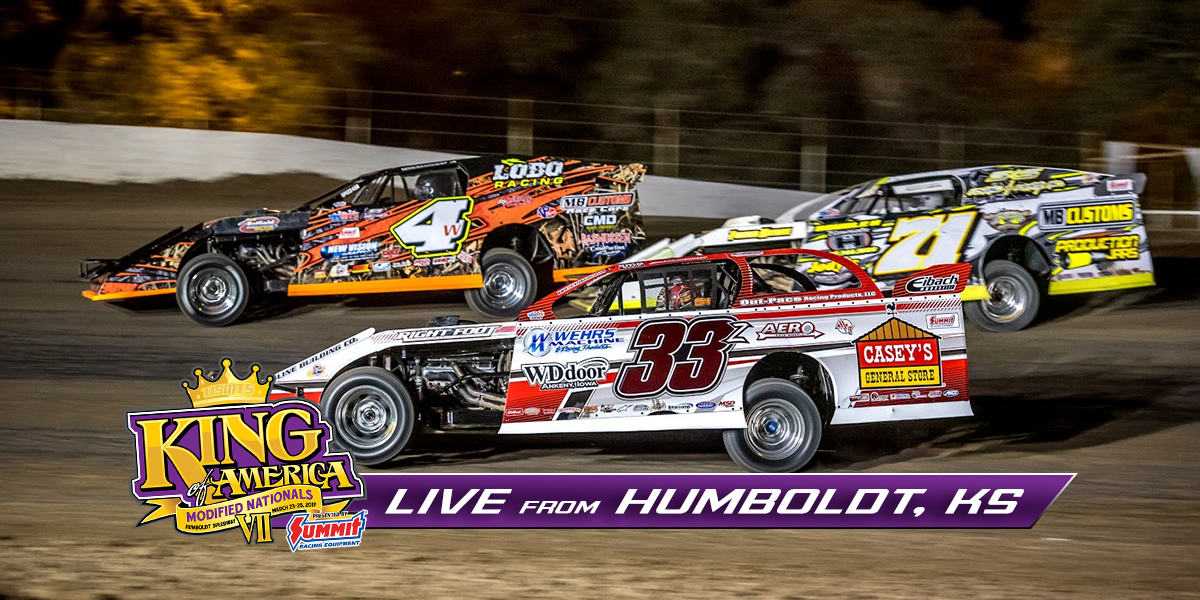 Thursday, March 23, 2017
KOA - Statistically Speaking Vol 2
There's no doubt the King of America (KOA) race at Humboldt Speedway is the Crown Jewel springtime Modified event for drivers to hone their skills against the best in the business. The first KOA took flight on October 11, 2011 and the event continues to draw large car counts to this day. Last year alone, 106 drivers took part of the three-day event. The event has never seen a repeat winner! Could 2017 be the year? …
Series News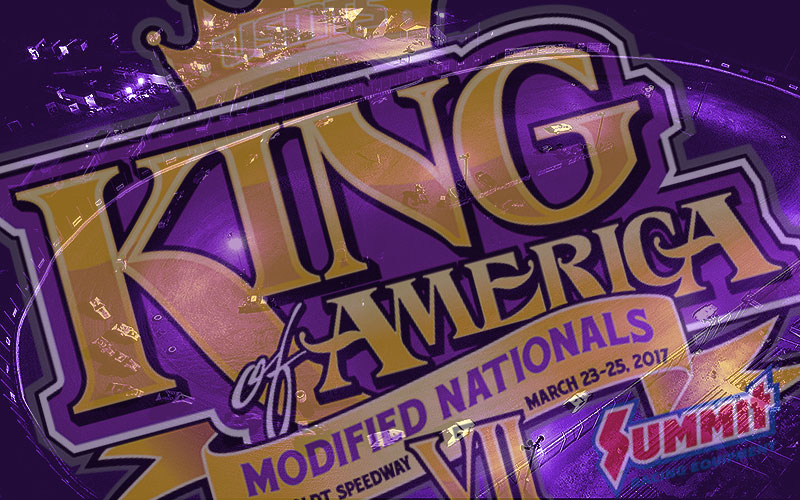 Thursday, March 23, 2017
King of America VII set to crown Best of the Best
HUMBOLDT, Kan. (March 22) -- The King of America VII Modified Nationals presented by Summit Racing happens this Thursday, Friday and Saturday, March 23-25, as the nation's Best of the Best dirt modified drivers invade the Humboldt Speedway in Humboldt, Kan., for the marquee event that will culminate with Saturday's $10,000-to-win, $1,000-to-start championship race. Six different drivers have claimed t …
Series News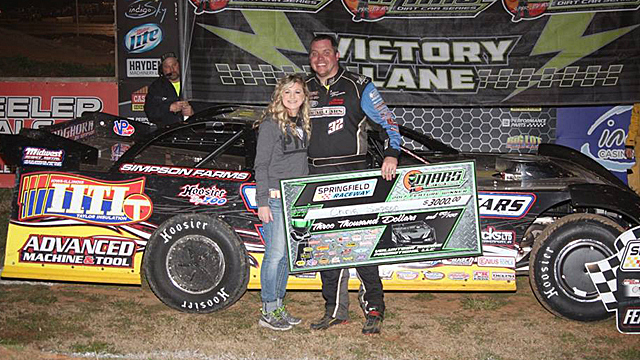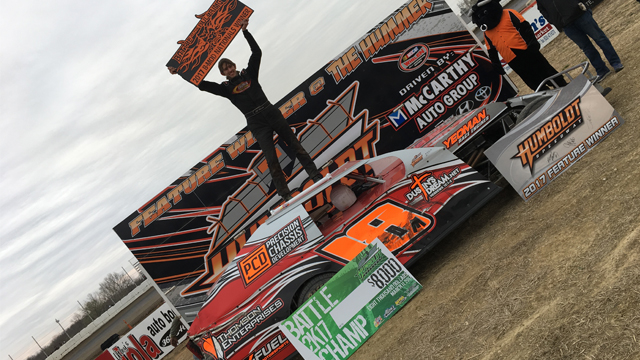 Monday, March 13, 2017
Morton rolls to biggest career payday in Battle finale
Battle at the Bullring III concluded late Sunday afternoon after a one-day weather delay with Springdale, Arkansas driver J.C. Morton powered to the front for his biggest victory to date behind the wheel of a new PCD Chassis B-Mod.
Track News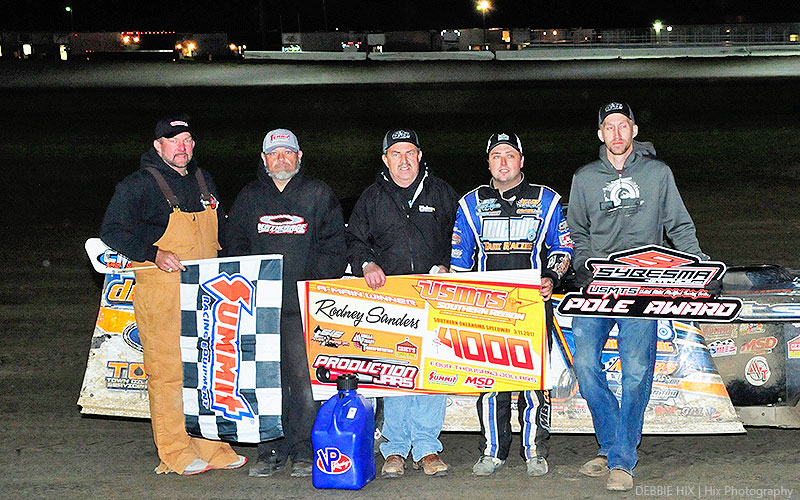 Saturday, March 11, 2017
Sanders sizzles in Sooner Showdown finale
Rodney Sanders reeled in his first win of the season with a dominating wire-to-wire effort on the final day of the 5th Annual Production Jars Sooner Showdown Saturday at the Southern Oklahoma Speedway
Series News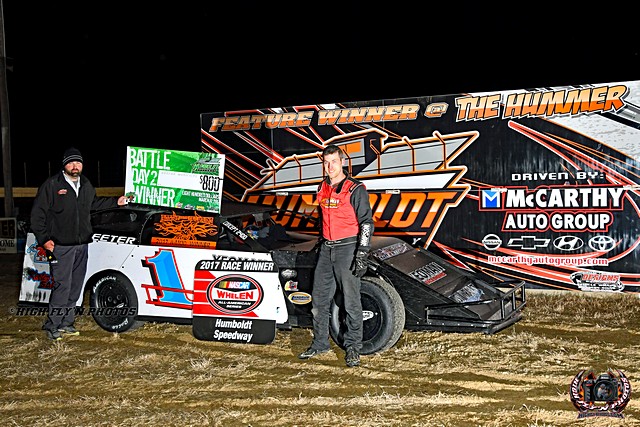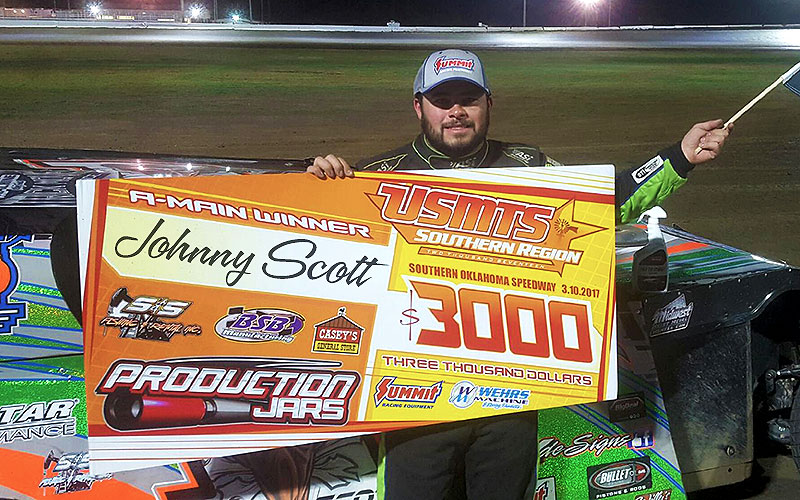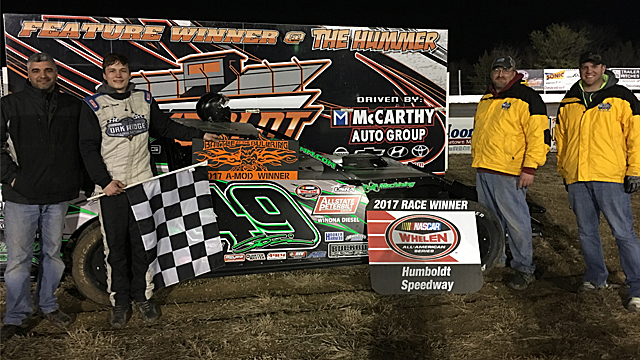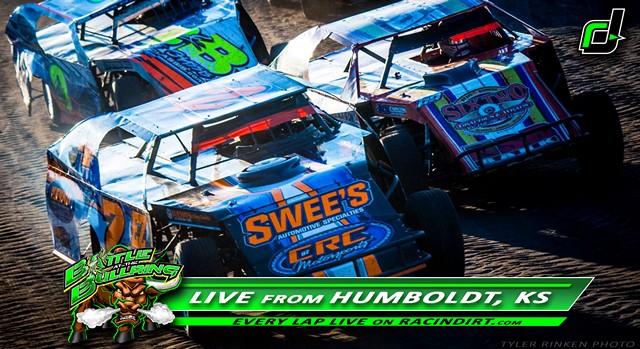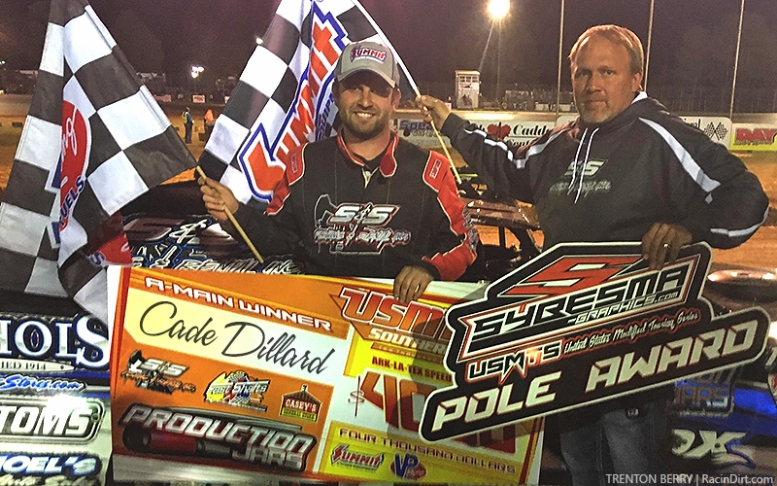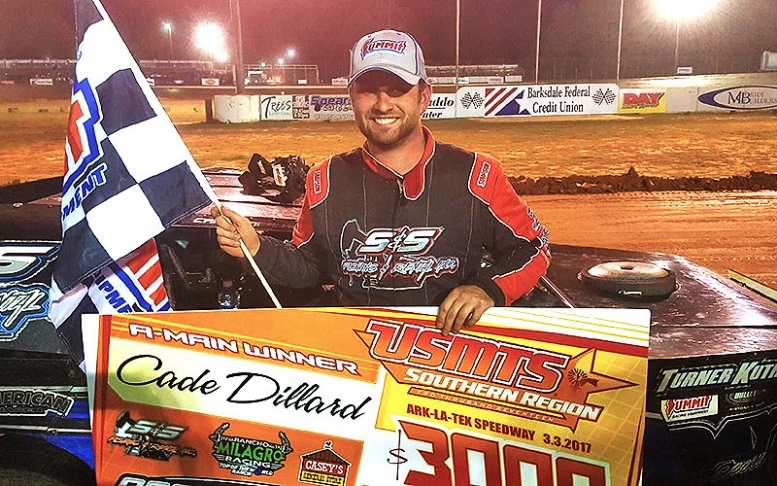 Friday, March 3, 2017
Dillard gets it done in another USMTS barn-burner at Ark-La-Tex Speedway
Another night of USMTS racing at the Ark-La-Tex Speedway. Another white-knuckle ride for the fans. And a fourth win for Cade Dillard. The second night of the 6th Annual Cajun Clash on Friday backed up the barn-burner on Thursday night with a 40-lap main event battle at Gene Boyter's high-banked 3/8-mile clay oval in Vivian, La. But in the end, the cream rose to the top as Cade Dillard of …
Series News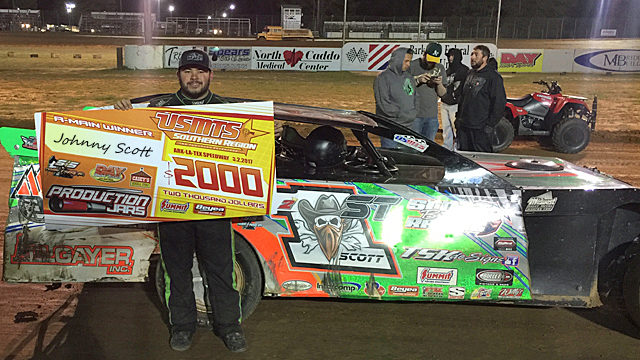 Thursday, March 2, 2017
Johnny Scott nails down first win of season
Searching for victory lane since last June, Johnny Scott used a late-race restart to get by Ryan Gustin and then survived a green-white-checkered finish to score his first USMTS win of the season Thursday night at the Ark-La-Tex Speedway for night one of the 6th Annual Cajun Clash presented by Horseshoe Bossier City.
Series News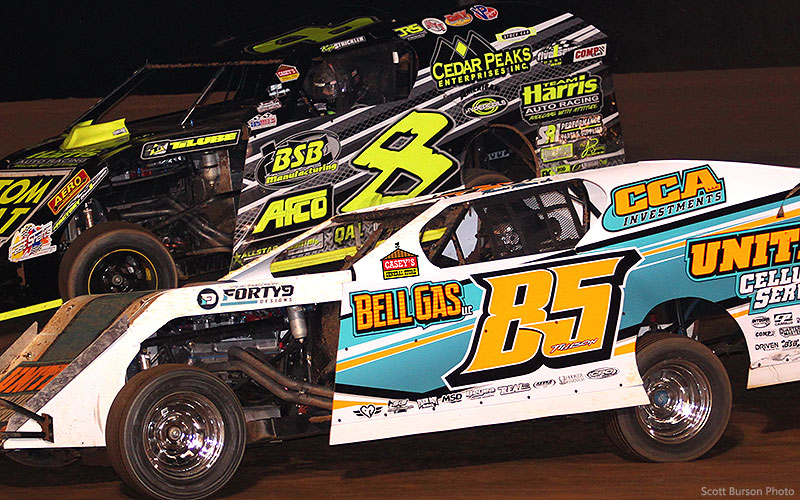 Wednesday, March 1, 2017
6th Annual USMTS Cajun Clash kicks off Thursday at Ark-La-Tex Speedway
VIVIAN, La. (Feb. 28) -- The fourth weekend of Summit Racing USMTS Winter Speedweeks happens at the Ark-La-Tex Speedway this Thursday, Friday and Saturday, March 2-4, for the 6th Annual USMTS Cajun Clash presented by Horseshoe Bossier City. After nine races in the Summit Racing USMTS Southern Region presented by Production Jars, Cade Dillard of Robeline, La., maintains the top spot in the points on the streng …
Series News