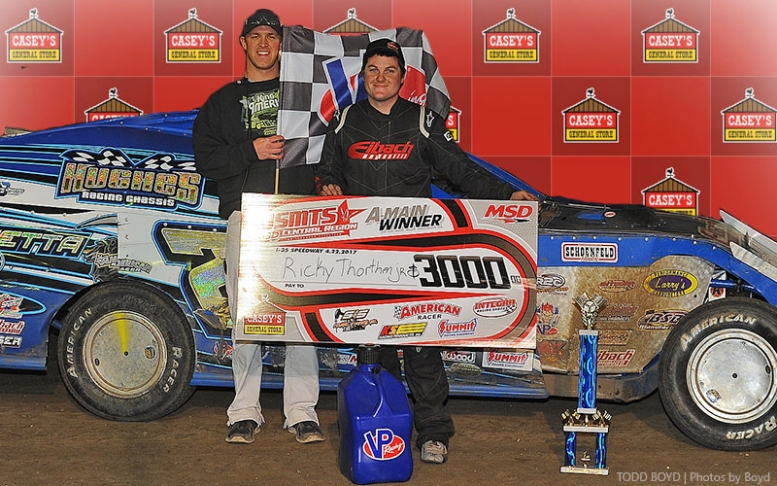 Sunday, April 23, 2017
Thornton does it again, wins 9th Annual USMTS Missouri Meltdown
Ricky Thornton Jr. collected his second USMTS Casey's Cup MSD Central Region win of the weekend Saturday night at the I-35 Speedway for the 9th Annual USMTS Missouri Meltdown. It was also the third straight weekend that Stormy Scott led at least one lap in the main event, and he paced the first ten laps around the 3/8-mile clay oval before giving way to Cade Dillard in lapped traffic. Sco …
Series News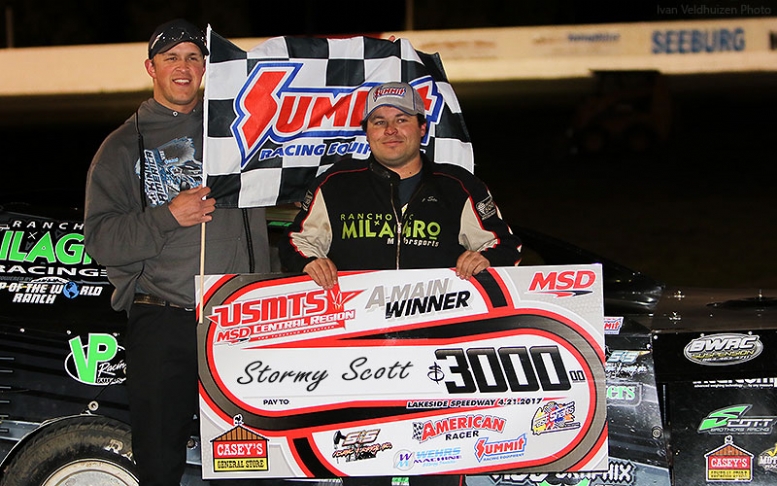 Saturday, April 22, 2017
Sibling's sorrow sends Stormy Scott to Lakeside Speedway winners circle
Chasing his twin brother around the bottom of the race track Friday night, Stormy Scott inherited the lead after lapped traffic doomed Johnny Scott with four laps to go, netting Stormy his first USMTS win of the season and first at the Lakeside Speedway. The first two-thirds of the 30-lap main event at the historic half-mile in Kansas City was a barn-burner between Johnny Scott and Thursday night's winn …
Series News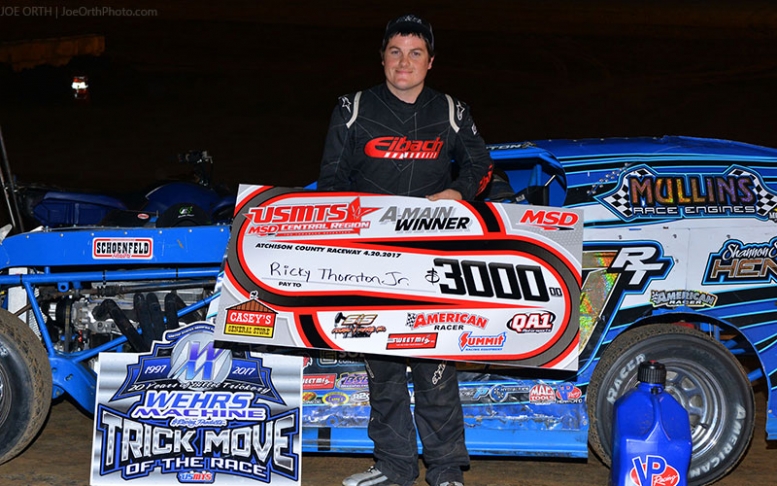 Friday, April 21, 2017
Thornton conquers The Cage
Twenty-six days of silence was broken Thursday night when the USMTS Casey's Cup powered by S&S Fishing & Rental invaded the Atchison County Raceway and refired the engines for the 2nd Annual Cage Match. The Scott brothers—Johnny and Stormy—filled the front row for the start of the 50-lap MSD Central Region main event, and Stormy Scott jumped out to lead the first 13 laps until the ra …
Series News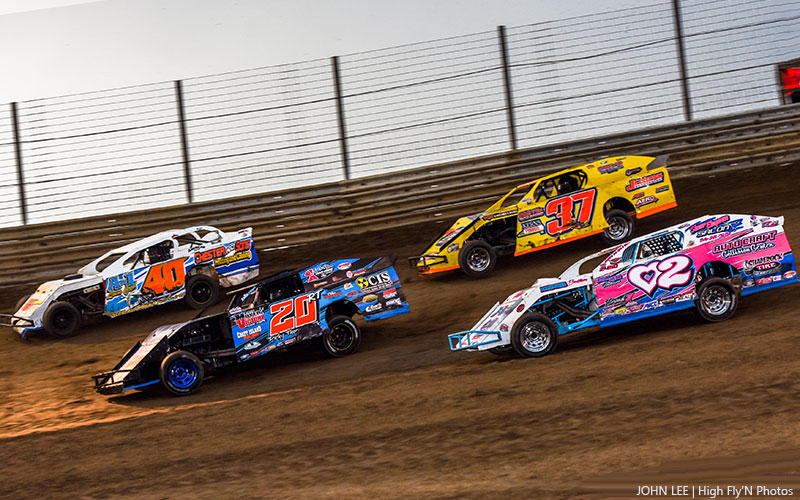 Thursday, April 20, 2017
USMTS ready for Thursday night rage in The Cage
ATCHISON, Kan. (April 19) -- The battling beasts of the USMTS awaken from their 26-day slumber Thursday night with a return to the exciting Atchison County Raceway to kick off a three-day weekend of racing in the tough MSD Central Region presented by Summit Racing Equipment. Following Thursday's thrash-fest, the tripleheader continues Friday at the Lakeside Speedway in Kansas City, Kan., and then wraps up …
Series News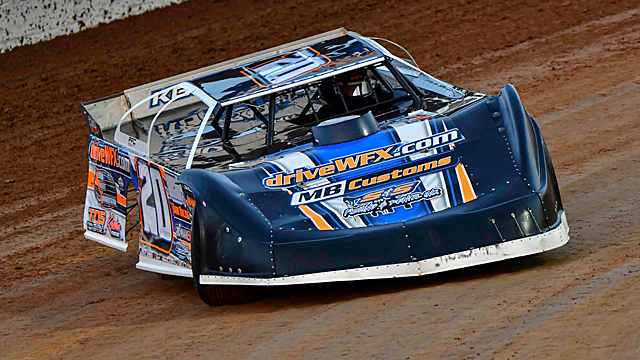 Saturday, April 15, 2017
Late pass nets Sanders MLRA win in Wheatland
Saturday's 4th Annual Spring Nationals finale delivered an outstanding 40 lap main event. When the smoke cleared, it was Sunoco Race Fuels Rookie of the Year contender Rodney Sanders capturing his third career series win and first ever at Lucas Oil Speedway.
Series News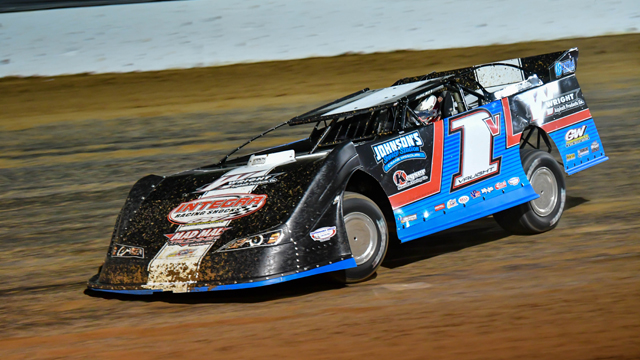 Friday, April 14, 2017
Vaught steals MLRA opener
Friday's Lucas Oil MLRA season opener at Lucas Oil Speedway in Wheatland, Missouri, was a good one. Will Vaught benefited from a restart mishap by Tony Jackson Jr. and took the lead for the final five laps, securing the win in his first start of the season.
Series News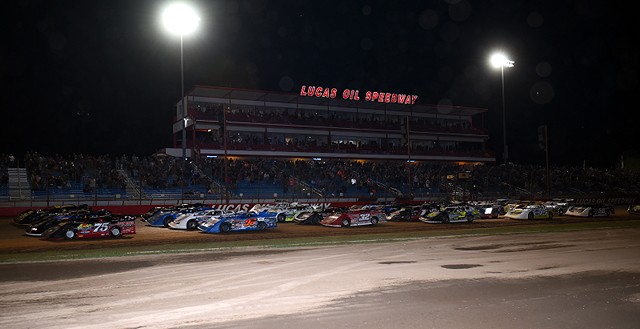 Thursday, April 13, 2017
Spring Nationals kicks off at Lucas Oil Speedway
Wheatland, Missouri (April 11, 2017) - After losing the I-80 Speedway weekend due to bad weather, the Lucas Oil MLRA will make its highly anticipated season debut, this weekend, with the 4th Annual Spring Nationals Presented by RacinJunk.com at the series home track, Lucas Oil Speedway in Wheatland, Missouri. The event features complete shows both Friday and Saturday evening. "I'm just ready to get o …
Series News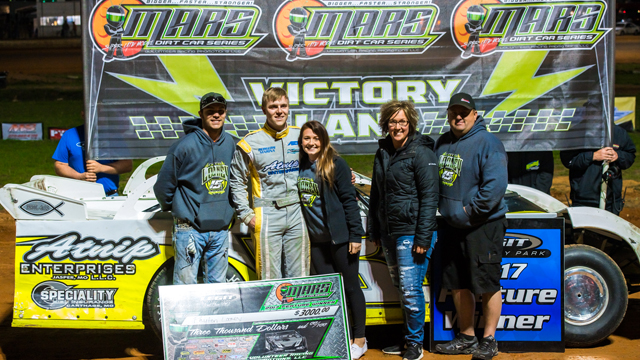 Sunday, April 2, 2017
Payton Looney scores first MARS win
Saturday was a special night for Payton Looney and the Atnip Enterprises team at Legit Speedway in West Plains, Missouri. He timed in third fast overall and started on the pole of the final heat race of the evening. Running away from the field he took the checkers and redrew the pole for the feature.
Series News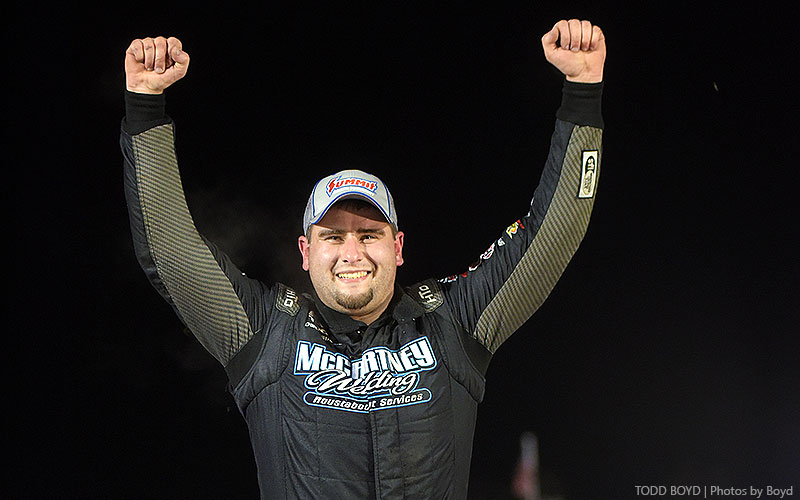 Sunday, March 26, 2017
Gustin golden, garners second King of America crown
HUMBOLDT, Kan. (March 25) -- Five days shy of his first King of America victory in 2013, Ryan Gustin became the first two-time winner of the King of America VII Modified Nationals presented by Summit Racing after a jaw-dropping performance Saturday night at the Humboldt Speedway. In tallying his 80th career USMTS triumph, the 26-year-old legend-in-the-making from Marshalltown, Iowa, pocketed a $10,000 paychec …
Series News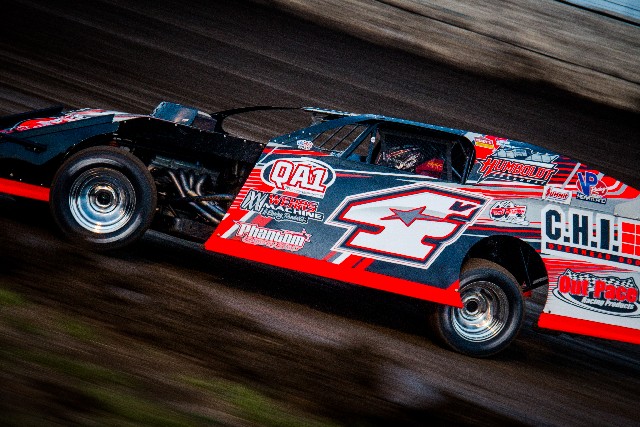 Saturday, March 25, 2017
High 'n' dry, ready to fly in Humboldt Saturday night
The weather is divine and the forecast is fine in Humboldt, Kan., as USMTS Modified and Out-Pace USRA B-Mod drivers, crew members and fans get ready for the finale of the King of America VII Modified Nationals presented by Summit Racing at the Humboldt Speedway Saturday night. Mother Nature paid a quick visit to 'The Hummer' Friday night just as the final USMTS heat took the green flag. That race, …
Series News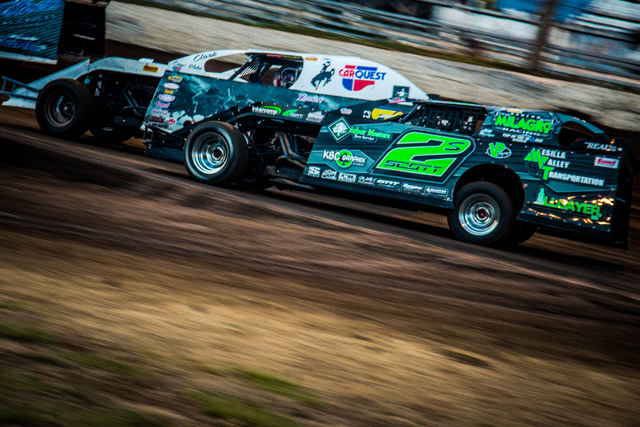 Saturday, March 25, 2017
With finish line in sight, rain forces final King of America qualifier to Saturday
HUMBOLDT, Kan. (March 24) -- After 21 races and 210 laps of racing Friday, the rain that had held off all evening finally fell on the Humboldt Speedway and forced the postponement of the final 10-lap qualifying heat at King of America VII Modified Nationals presented by Summit Racing until Saturday. The skies opened up just as the fifth and final heat race of Round #3 qualifying took the green flag. It was ne …
Series News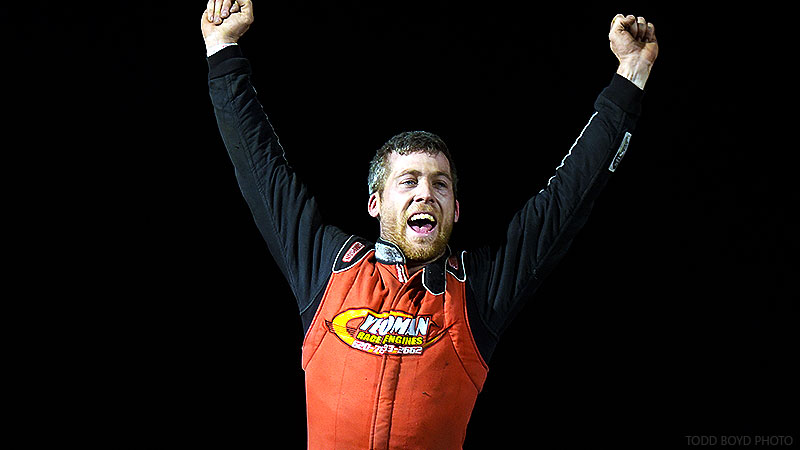 Thursday, March 23, 2017
Keeter claims first USMTS win in King of America VII kickoff
Mitch Keeter recorded his first ever United States Modified Touring Series victory Thursday against what may have been the strongest field of competitors he's ever been a part of. Starting on the front row of the 40-lap main event next to polesitter Cade Dillard—a five-time USMTS winner already this season—Keeter never flinched as he led all 40 laps while holding off Dillard and defending US …
Series News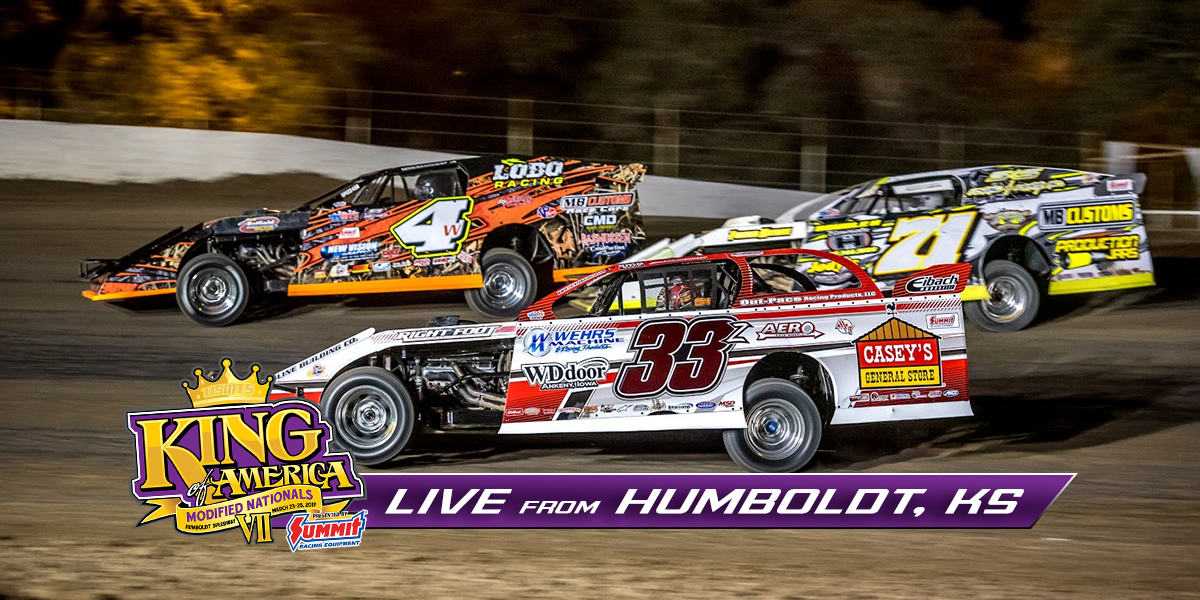 Thursday, March 23, 2017
KOA - Statistically Speaking Vol 2
There's no doubt the King of America (KOA) race at Humboldt Speedway is the Crown Jewel springtime Modified event for drivers to hone their skills against the best in the business. The first KOA took flight on October 11, 2011 and the event continues to draw large car counts to this day. Last year alone, 106 drivers took part of the three-day event. The event has never seen a repeat winner! Could 2017 be the year? …
Series News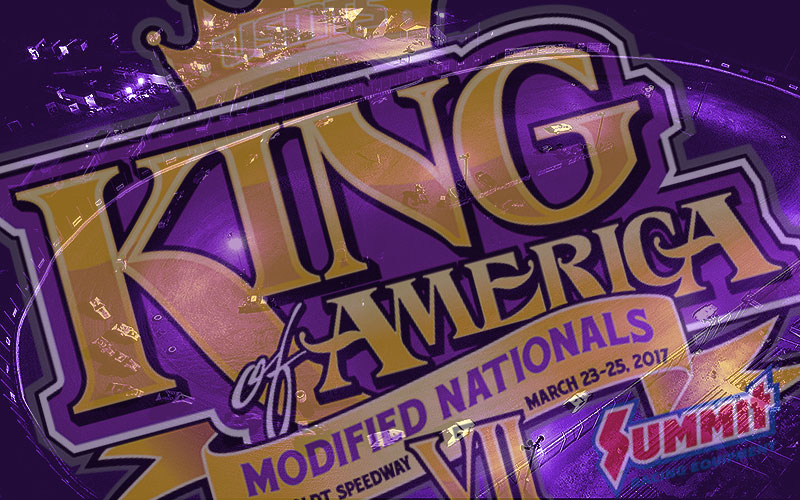 Thursday, March 23, 2017
King of America VII set to crown Best of the Best
HUMBOLDT, Kan. (March 22) -- The King of America VII Modified Nationals presented by Summit Racing happens this Thursday, Friday and Saturday, March 23-25, as the nation's Best of the Best dirt modified drivers invade the Humboldt Speedway in Humboldt, Kan., for the marquee event that will culminate with Saturday's $10,000-to-win, $1,000-to-start championship race. Six different drivers have claimed t …
Series News